One of the best ways to make a nursing home feel like home is to decorate the rooms personally and meaningfully to the residents. Discover below unique themes to decorate a nursing home bedroom.
It is important for individuals who live in nursing homes to have a sense of home. A home that they can remember from what used to be or even create new memories in.
The general idea is to find a theme based on a person's life before entering the long-term care center. The focus will be on a person's hobbies, loved ones, and favorite memories. The reason for this is to make the long-term care center feel more like home.
Below are 27 Unique Themes to Decorate a Nursing Home Bedroom:
---
1, Travel Themed Room
For those who have always had a great interest in foreign locations, decorating their room with some travel memorabilia can be a lot of fun.
Maps and globes are the obvious choices for this type of decoration, but more creative items such as postcards or luggage tags will also work.
If you're struggling to develop ideas, look at their Pinterest board or Facebook page. They might have photos of travel destinations they've visited in the past that could inspire your decorating.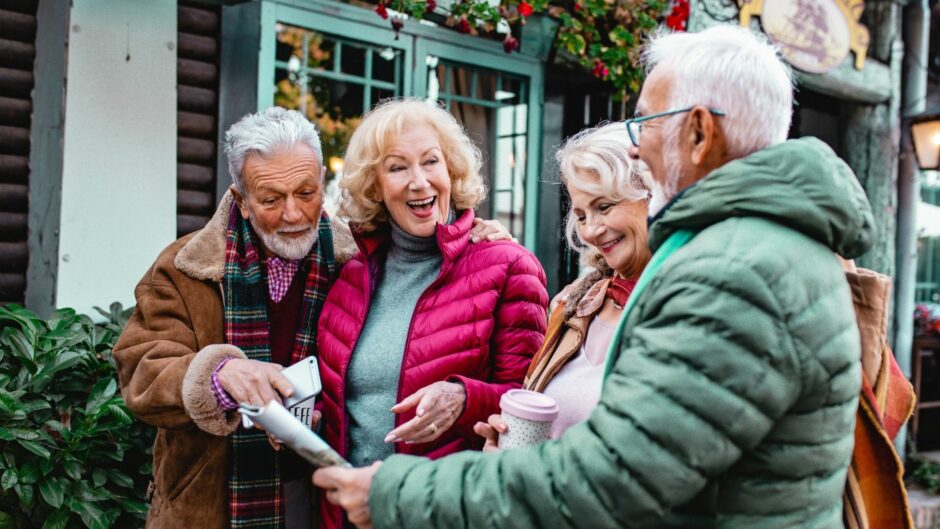 ---
2. Moose Lodge Theme
Focusing on a Moose Lodge theme would be a significant choice for those who enjoyed hanging out with their friends and community.
By decorating their room with Moose-themed pillows, blankets, and other items, you give them a homey feeling at home and interact with people who share similar hobbies and interests.
---
3. Themed Room Based on Occupation
If you know someone whose profession was exciting, you should be able to find ways to incorporate aspects of their occupation into their nursing home bedroom.
For example, if you know a teacher, you could decorate their room with school-related items. Or, if they were a nurse or doctor, try adding some medical equipment to their room.
---
4. A Good Reminder of Their Life
The best thing about this type of room theme is to remind them of their lives before moving into the nursing home.
For example, if you know a teacher, adding some school memorabilia can be especially meaningful. Or you could have photos of family members and friends put on display.
---
5. Collegiate Themed Room
If the person you know is going into a nursing home associated with a college, you can always decorate their room in school colors and add some memorabilia.
College sports posters, pennants, and banners are perfect for this type of decoration.
---
6. Nature Themed Rooms
Decorating their nursing home room can be easy and enjoyable for those who love nature.
You could always try to paint the walls rich green, blue, or brown colors. Then accent with pictures of flowers or trees or add potted plants around the room.
This type of decoration reminds them that there is still a world to see and places to explore. If painting is not possible, try adding some fake plants or pictures of trees on the wall.
---
7. Sports Themed Room
If your loved one loves sports, it should be relatively simple for you to develop a theme for their room.
Whether they are fans of baseball, football, hockey, or any other sport, you can always find appropriate decorations.
Team jerseys, pennants, and posters are great for this room type.
Try adding some trophies to the shelf or bedside table for those with an athletic background.
---
8. Pet Themed Room
Decorating a room with animal posters can bring joy and happiness to those who love pets.
Another great way to incorporate your loved one's favorite pets into their new space is by including some stuffed animals or pillows on their bed that feature an animal's face.
---
9. Leisure Themed Room
Another excellent room theme idea focuses on hobbies and leisure activities.
 Many residents have hobbies that they've enjoyed for years.
Consider using pictures, posters, or other decorations related to their favorite hobby as part of the room's theme.
If they love playing video games or reading, you can always decorate the room with posters of their favorite hobby.
Or, if they enjoy working on cars or woodworking, try adding tools and equipment to the room.
---
10. Nautica Themed Room
One of the most popular room themes among nursing home inhabitants is a nautical theme.
By adding some fishing nets, life preservers, or even a boat to the room, you can give them an escape from their stressful environment.
---
11. Adventure Themed Room
An adventurous-themed room would be a perfect choice for those who love to explore and seek out new experiences.
Decorate your loved one's room with some pictures of famous national parks or mountains (or even a map of places you'd like to visit together).
 It will remind them that they still have their sense of adventure and can still explore the world.
---
12. Biblical Themed Room
Believe it or not, nursing home inhabitants love the bible and enjoy reading scripture to themselves.
So, for them, decorating a room with biblical paintings and themes can be especially meaningful.
Next time you visit your loved one in their new room at the nursing home, do some research on what kinds of items they might have enjoyed in their free time.
Then, choose a decoration theme that can help brighten their day while also letting them remember some of the best memories they've had with friends and family.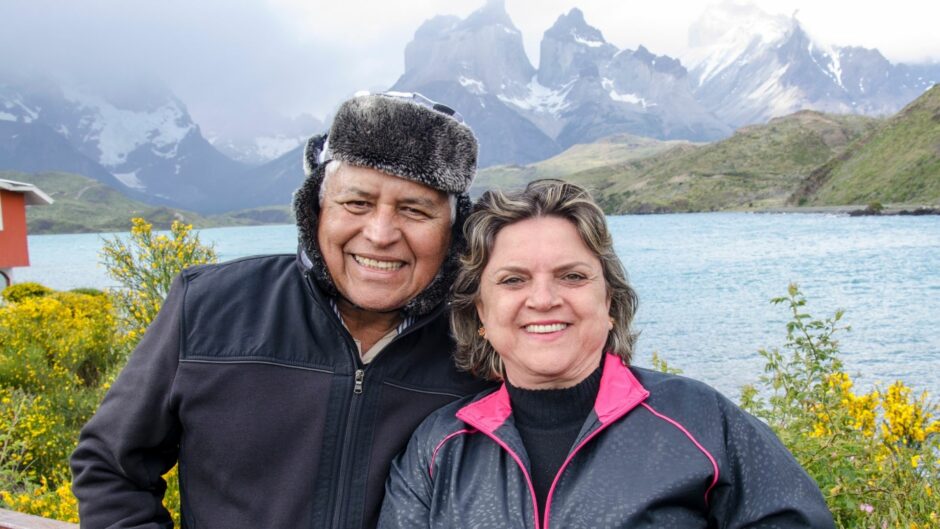 ---
13. Beach Theme
A bedroom or activity room decorated in a beach theme can benefit adults living with memory loss.
You will help inspire them to feel happy while also remembering the good times at the seaside.
Decorate the room with starfish, floral flower arrangements, and other sparkling decor pieces.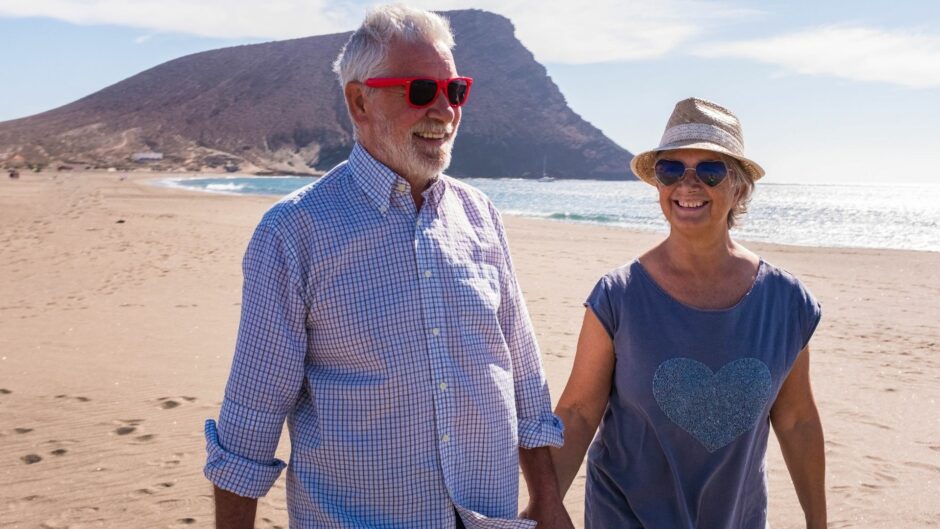 ---
14. Vintage Theme
One of the more unique room themes that you could choose is vintage or antique decor theme.
Turn their living space into a time machine and give them access to antiques from years long ago.
Antiques will help them feel as though they've been transported back in time to some happier place.
---
15. Classic Book Theme
For those who want to decorate the room with something a little more artistic, use classic books to inspire your room decoration.
Use old copies of "Alice in Wonderland" and have a cozy reading nook with a small chair and lamp.
This theme will help them feel as though they're back at home reading a good book.
---
16. Farm Theme
Some people living in nursing homes still have fond memories of working on farms growing up.
So they might enjoy an alternative decor theme that will help them remember those times.
For example, include some stuffed farm animals and posters of grassy farmlands. So, they can feel as though their room is overflowing with life and happy memories from their childhood.
By hanging up pictures of farms, they can feel as though they are back at home, making it easier to remember some happier times from the past.
---
17. Mom's Kitchen Theme
If your loved one has always enjoyed cooking for friends and family, they might enjoy decorating their room with some kitchen-themed objects.
For example, you could hang up a small chalkboard sign that says "Mom's Kitchen."
Or even use decorative wall paint to make it look like they are looking into their favorite house room.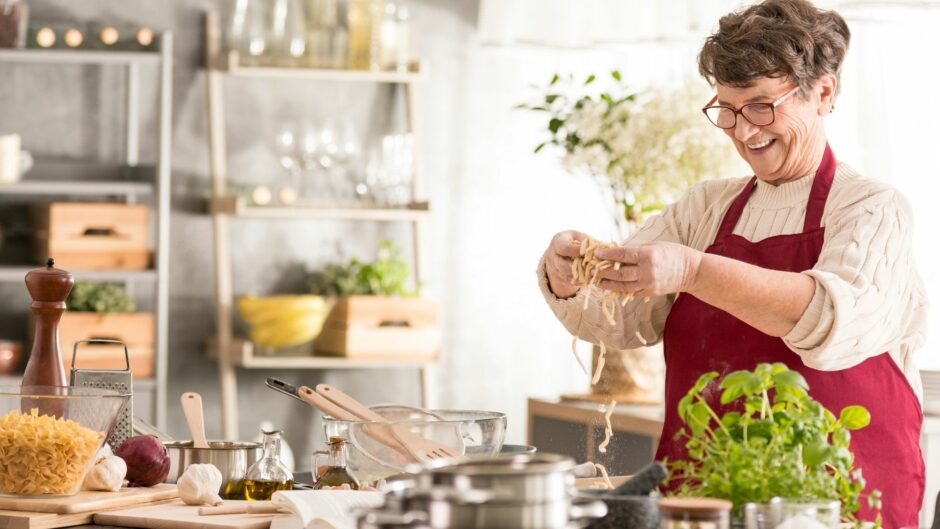 ---
18. Winter Wonderland Theme
For those living in nursing homes during the winter months, it might be helpful to decorate their room with some wintry objects. So, they can feel as though they are outside in a snowstorm.
You could hang up some small icicle-type decorations or even use fabric paint to make it look like snow is falling next to their bed.
---
19. Sailboat Theme
Many people who enjoy spending their summers on the water might appreciate a room decor theme that makes them feel as though they are relaxing while out on a boat.
For example, you can hang some small nautical-themed decorations around the room and even give them access to some small toy boats if needed.
---
20. Tropical Island Theme
You might want to decorate their room with a tropical island theme for those who live with memory loss and aren't bothered by the heat.
By including palm trees, beach sand, and other elements associated with the tropics, they can feel as though they're living out their pre-memory loss of life all over again.
---
21. Garden Theme
For those who love spending their time outside, you might want to decorate their room in a garden theme that encourages them to be active while they enjoy the weather.
Having access to fresh flowers or potted plants can make them feel like new life sprouting up all around their room.
---
22. Fishing Theme
Many people who have enjoyed their lives as avid fishers might appreciate a room decoration theme that makes them feel like they are back at home.
So if your loved one likes to fish, you could paint an accent wall to look like the surface of a lake and include some decorative fishing lures dangling from a hook on the ceiling or something similar.
With a bit of creativity, you can quickly turn any room in your home into a space that celebrates your love of fishing.
By using various ideas, you can create a unique and inviting space perfect for relaxing and spending time with family and friends.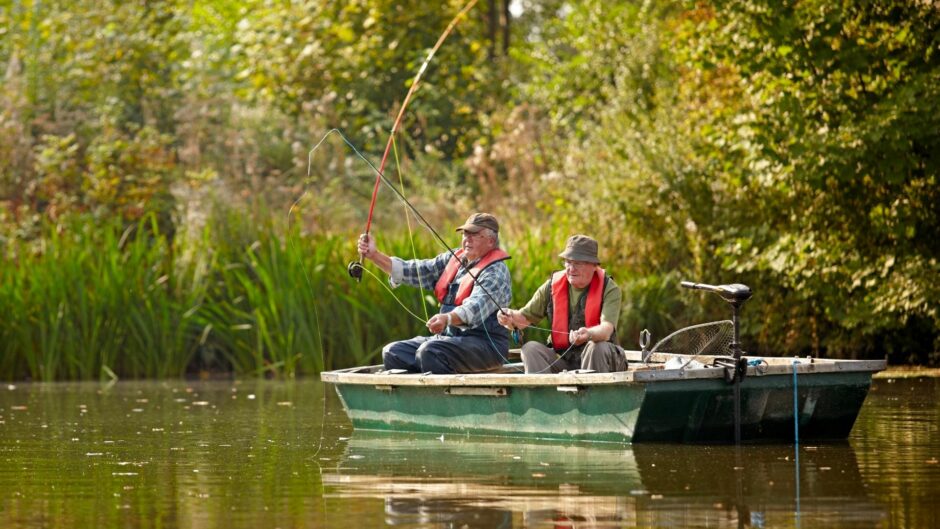 ---
23. Creating a Comfortable Environment
These are just some ideas for those of you who need some inspiration before entering the world of nursing homes.
Remember that whatever your loved one loves most in life, there is certainly a theme that can help you bring it back into their lives and brighten up their day.
But if these don't work for you, there are also themes like:
---
24. Local Landmarks
If your loved one has any local landmarks that are special to them, consider using photographs or paintings of these landmarks as part of the room's decor.
 Local scenes can help provide your loved one with a sense of familiarity and comfort.
---
25. Favorite Foods
Who doesn't love food?
Use pictures or other decorations of your loved one's favorite foods to add some pizzazz to their room.
Not only will this be fun, but it may also inspire them to eat healthier.
---
26. Photos of Family and Friends
Photos are an excellent source for conversation, and it helps to create a sense of community.
If your loved one has any grandchildren, consider using their pictures as part of your decorating theme.
Keep the grandchildren close even they cannot be there in person.
---
27. Seasonal Themes
Themes for each season include:
Winter: snowflakes, snowmen, cozy sweaters, winter coats.
Spring: bunnies, flowers, Easter egg hunts.
Summer: fishing poles, beach balls, bathing suits, beaches, sandcastles, swimming pools, ice cream cones.
Autumn: leaves are changing color, pumpkins, scarecrow, apple picking.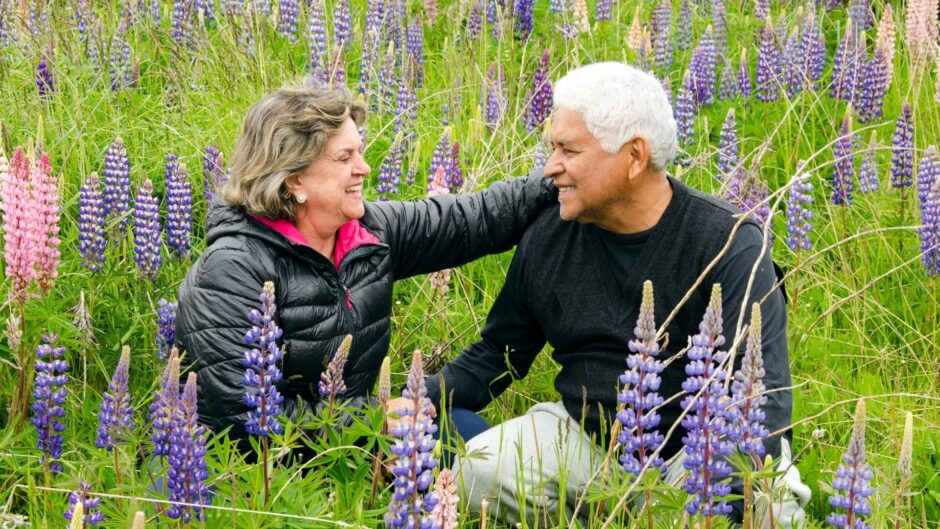 ---
Decorating Tips for a Nursing Home Room
Decorations could be posters, plants, photos, and other media objects such as televisions and radios to add stimulation and life to the room.
For example, a nature-themed room may include plants and flowers, while a sports-themed room may include jerseys and trophies.
There are several places you can look for decorating ideas.
---
Work with an Interior Decorator
 If you have a favorite home decorator or designer, call them up and ask what they would include in the room of an older adult who will be staying for an extended time.
Ask about color schemes that are appropriate to older people.
Consider how you might provide extra seating if more than one person visits at once.
Lastly, think about what décor you would like included in the nursing home bedroom design.
Do you prefer bright, lively colors or warm, more muted tones?
Do you want to keep plants in your room?
What about family photos or other personal items that might make you feel comfortable and proud of where you live?
These rooms are a great way to add excitement and uniqueness. Themed rooms use patterns, textiles, colors, and even furniture to create an attractive space.
Each themed room is associated with a specific style or set of techniques in home design.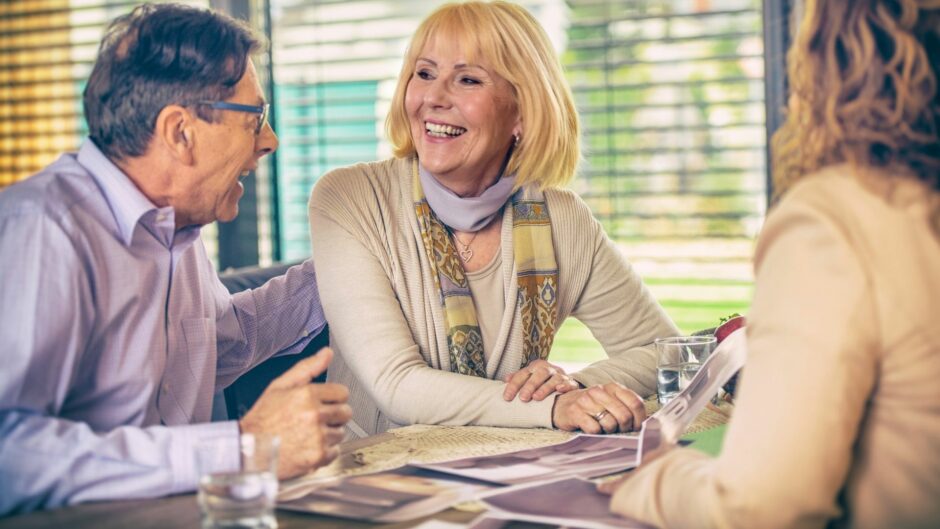 ---
Arranging the Furniture
Consider the need for storage in a shared bedroom.
For example, it is common to store clothes in dressers and closets and other items in cabinets and shelves.
Think creatively about where you can place these pieces of furniture so that they do not crowd the room or take up space needed for walking paths.
In addition, consider adding a table near the bed for those who like to read or work on puzzles.
Nursing homes and hospitals require room decor that can easily be changed and kept clean since they continually get new residents.
So, it's important to use durable decorations that won't fall apart or get ruined by daily wear.
---
Conclusion
The sky's the limit for nursing home room decorating themes. With a little bit of imagination, decorating can be a fun and easy way to show your loved one that you care.
A richly decorated room made of warm colors and exciting designs can instantly lift your spirits.
These rooms do not need any unique accessories or equipment. On the contrary, studies show that such rooms soothe and relax patients suffering from depression.
Get creative and start decorating, theme ideas can help make any nursing home feel like home.
---
Related Articles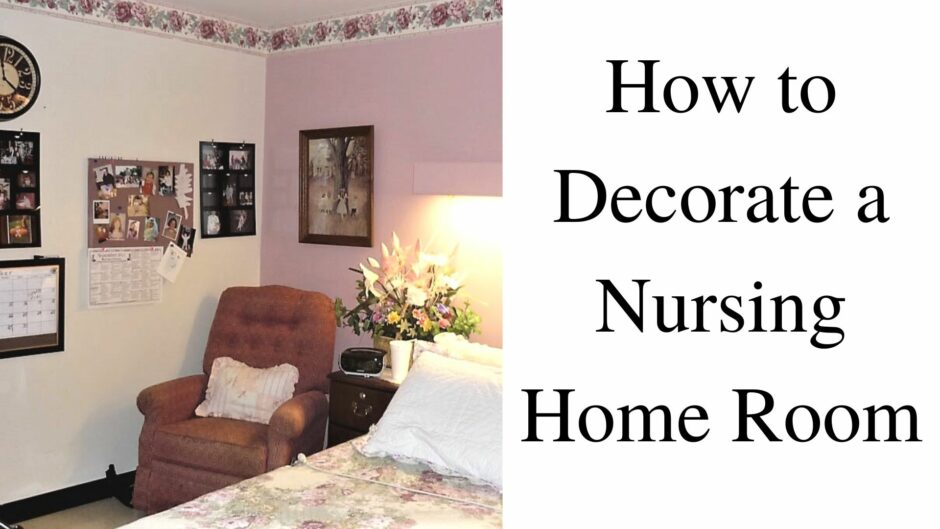 ---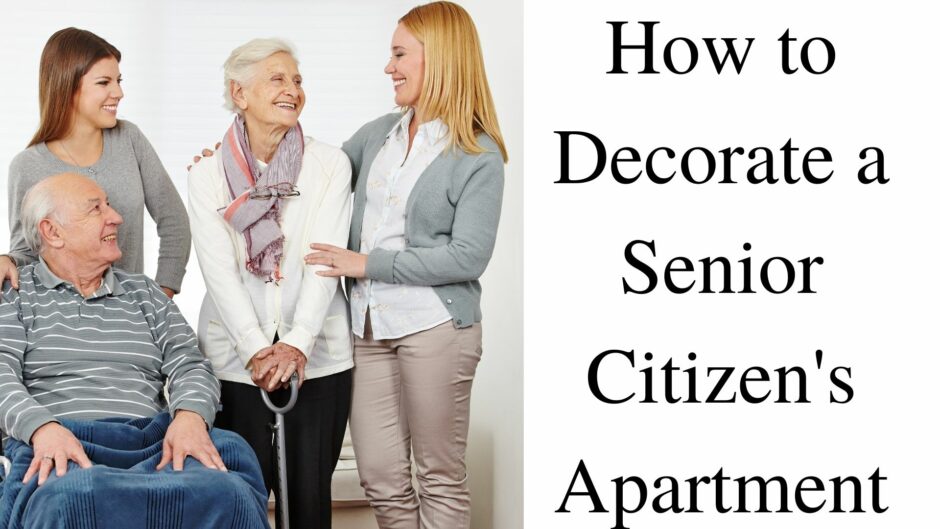 ---