Mother's Day is almost here, and you still don't know what to get, mom? Don't worry; we're here to help. We've put together a list of gift ideas for moms in nursing homes that will make them feel special on this day. You can even use these gift ideas to inspire other holidays like Christmas and birthdays.
---
1. A Plant
It's a gift that gives life and provides mom with beautiful flowers to enjoy. There are also several plant types to select.
For example, she could get an aloe plant for its healing properties or a peace lily – which filters toxins in the air.
Moreover, don't forget about the importance of giving mom something she can tend to and care for herself. It'll help her feel like she's still in control and engaged simultaneously.
---
2. A Fruit Basket
Fruit baskets are ideal gifts for moms because they're delicious and healthy too. Plus, you can even include a cute note that goes with it – "You make me feel like I'm in fruit heaven!" So not only will mom enjoy the delicious treat, but she'll love telling her friends about it too.
Make sure you get a basket that's big enough for everyone to try a piece of fruit and share the gift with loved ones. You can also add some flowers from the plant we mentioned earlier if you want.
---
3. Activities
Mom might feel sad if her friends aren't able to visit on Mother's Day, so why not give her an activity to look forward to doing, for example, you? You could buy mom tickets to a show or concert she would enjoy or even take her out for dinner at a restaurant where she can catch up with loved ones after.
Just be sure you have enough time to prepare everything before the big day.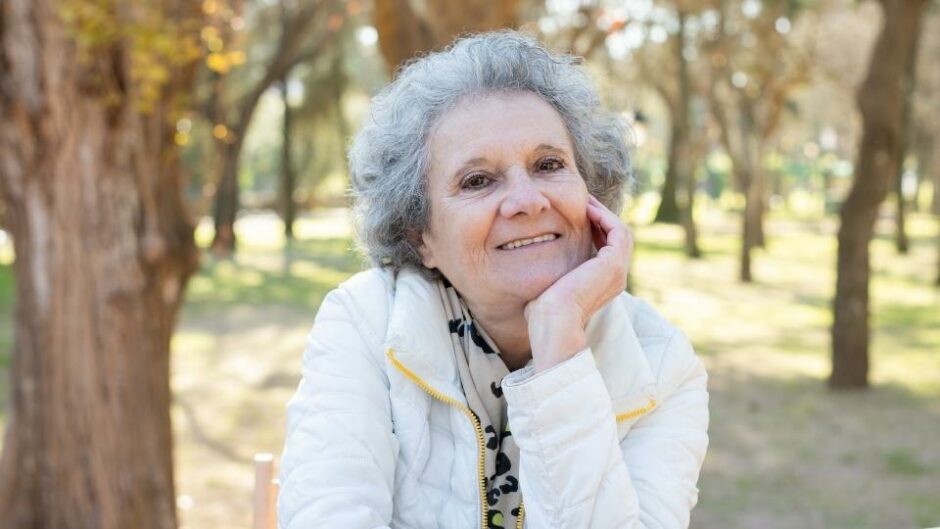 ---
4. Mother's Day Card
You can never go wrong with cards, especially when they're handmade by the kids. You can use this as an opportunity to spend some quality time with your siblings or parents by working on these together – it'll strengthen the bond you have even more.
The heartfelt sentiments inscribed inside will also touch her. We love this card that says, "You're my everything, and nothing else compares" – too cute.
---
5. A New Outfit
Is mom worried she won't have anything to wear? Holidays are an excellent opportunity to get her something nice – after all, it's a particular day, and she deserves it. We recommend getting her a shirt and matching shorts so she can express how much you love her with the words printed across the top.
---
6. A Picture Frame with a Photo of the Family
Family photos are another great way to bring everyone together. Get mom a photo frame that has space for several different photos so she can swap out the ones she loves.
You could start this tradition early on by having her put your baby photos in it after you're born and then swap it out for family photos.
---
7. Stationary Paper, Stamps, and Writing Pens
Who says you have to get mom one gift? You can always give her many gifts in one by adding stamps and writing pens to a stationary paper set.
---
8. Flowers
If you or your siblings live far away from mom, sending plants and flowers is a great way to keep her smiling all day. There are plenty of options, but we recommend getting her something that will bring joy to anyone who enters the room, like an arrangement of tulips or gerbera daisies. She'll love showing them off to friends and family when they visit!
---
9. A Personalized Puzzle
Is mom interested in arts and crafts? You can find personalized puzzles of her home or a photo that she loves to put together. This gift will lift her spirits and give her something fun to do with you during those moments when loved ones aren't around.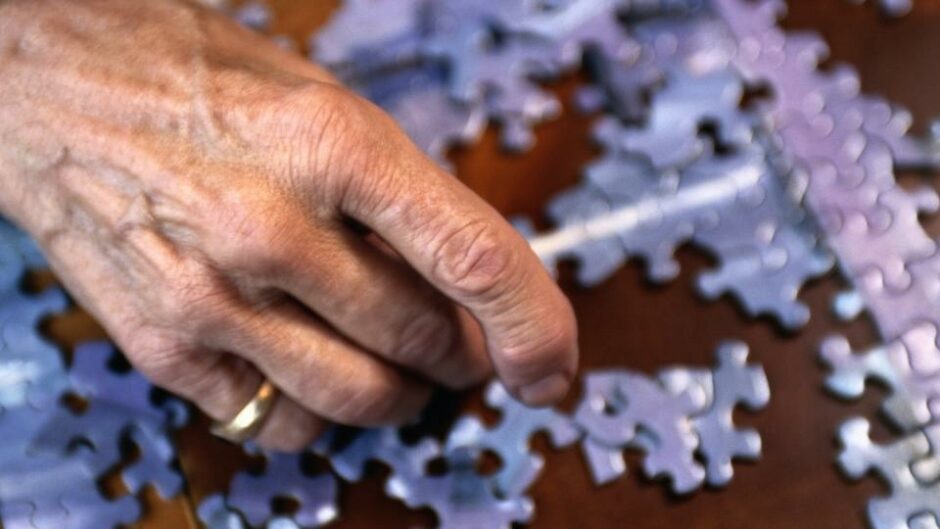 ---
10. A Personalized Journal
Mom might be happy thinking about the activities she'll do on, but being able to write and reflect on them afterward will make her feel even more special. Plus, journaling is an excellent way to track her progress every day!
---
11. A Mother's Day t-shirt
We bet mom would love this t-shirt because it's super cute and funny at the same time. We love that you can always wear it around the nursing home to remind everyone that you're their #1 child.
You can even get your sibling, dad, or other family members one too.
---
13. A Personalized Puzzle with Photos
We're back to the puzzles again, but you put your baby photo in the center this time, so mom doesn't have to keep swapping them out.
You can also include photos of you and your siblings as you grow up or ones she loves showing off to visitors.
This way, she'll have a piece of you all year round.
---
15. A Board Game
We're big fans of board games, so why not add it to mom's best gifts? You could play it with her on the day itself or even call each other up for a friendly match from time to time. It's great for family bonding.
---
16. Picture Frame
We all know that a picture is worth a thousand words. What better way to show mom how much you care than giving her a beautiful picture frame with a family photograph. She'll love looking at it every day and will cherish the photo for years to come.
---
17. Flowers
Who doesn't love flowers? We all know that they are a great way to brighten someone's day. But, they're mainly an excellent thank you gesture for a nurse or caregiver who takes care of mom every day.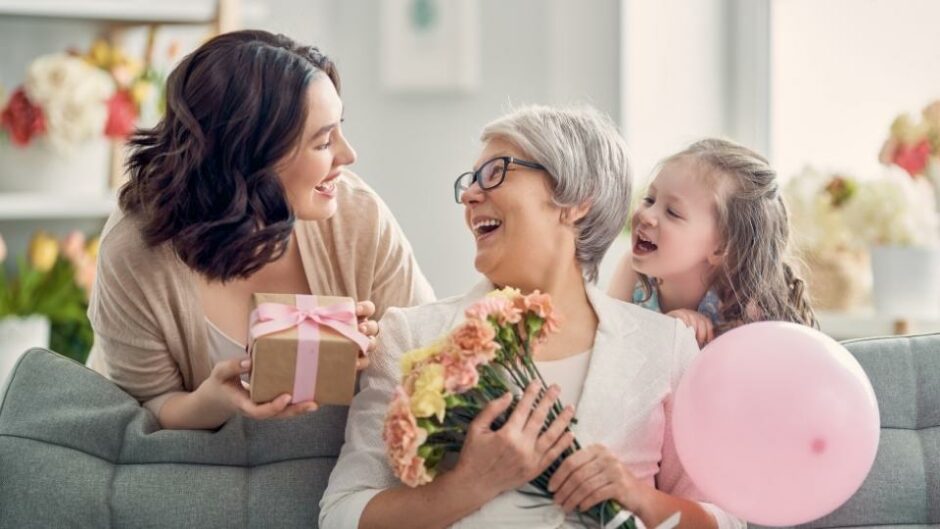 ---
18. Customized Blanket
Another cozy gift idea for moms in nursing homes is a blanket that they can snuggle up with every night. The best part about custom fleece blankets is that you can add anything you want. Personalize it with the family's name, a favorite saying, or even a photograph.
---
19. Cupcakes and Cookies
Who doesn't love cupcakes and cookies? Gift mom with a box full of delicious baked goods that the whole family can enjoy. They're especially great if your mother is in assisted living and has many different caregivers who will get to share in the gift.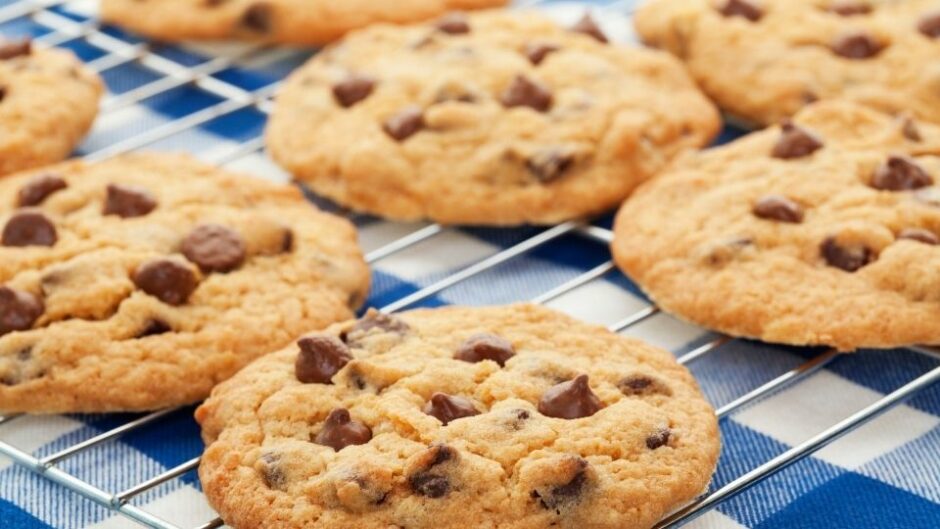 ---
20. Chocolate Chip Cookies
Everyone loves chocolate chip cookies, especially moms. Those are a great way to show her how much you care about her. Just make sure you don't leave them unattended, or they might not last.
---
21. Vintage Candy Tin
Just what mom loves is the gift of candy. She will love digging into this vintage tin full of her favorite treats like Mary Janes, Bit-O-Honeys, and Conversation Hearts. You can even personalize it by putting a photo on the outside that she'll love to show off.
---
22. Personalized Mug
Everyone needs a mug for their morning coffee, tea, or cocoa. And why not give mom her personalized one that she can show off every day? Just make sure to include the whole family in the picture. Her grandchildren will love seeing themselves there, and she will love showing it off to all of her friends.
---
23. One-of-a-Kind Scrapbook
If you're looking for something special that mom will cherish forever, then this is the one. Please give her a beautiful scrapbook complete with photos of family adventures and cherished memories. She can even use it to keep track of future milestones like birthdays, graduations, and weddings.
---
24. Lifetime Subscription to Magazine
For moms who like reading, books are perfect. Please give her a one-year subscription to her favorite magazine that she can get delivered to her door every month for free. She'll never have to worry about running out of things to read again!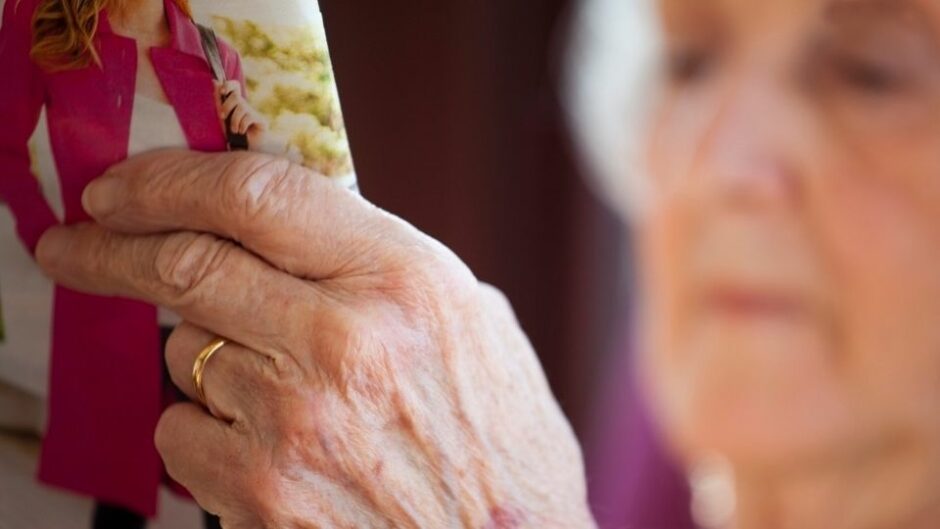 ---
25. Handmade Photo Album
Remember how we talked about scrapbooks in the previous gift idea? Well, that's only one type of photo album you can give mom. Personalize this gift by giving her an album with photos of family vacations or special events like graduations. She will love looking through it every day.
---
26. Photo Books
If you're looking for an inexpensive gift, then this is it! You can turn any photo into a custom photo book that mom will love to show off. Just upload photos from your computer and get started on creating the perfect keepsake for her.
---
27. Custom Picture Frame
We talked about photo albums and photo books in all of these gift ideas. But if you want to show mom how much she means to you, give a custom picture frame with a photograph of the family in it. She'll love looking at it every day and will cherish that picture for years to come.
---
28. Treat Mom to a Spa Day
One of the best gifts is a spa day that mom will enjoy every year on her special day. If you have a busy schedule or can't afford a trip, then there are plenty of local spas that offer services in-home for a reasonable price. All moms deserve to relax on Mother's Day.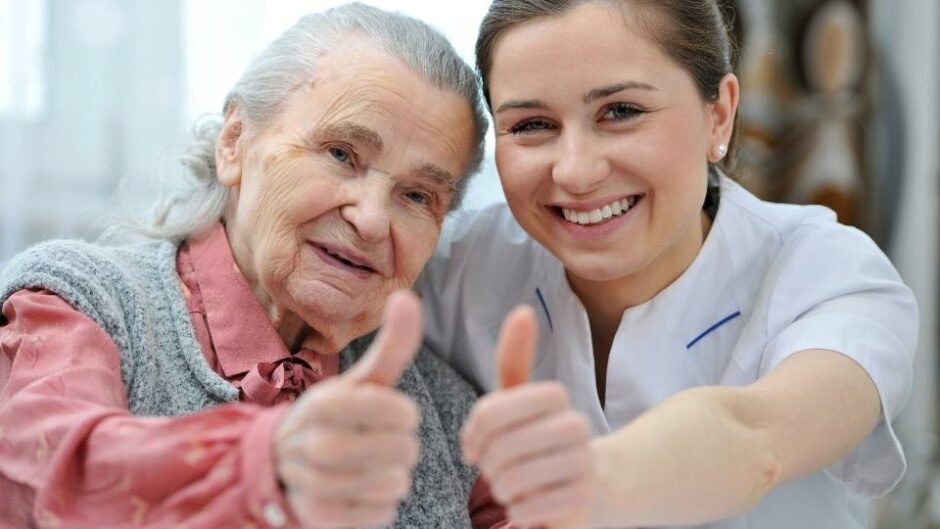 ---
Homemade Gifts for Elderly Mom
Mother's Day is coming up, which means many people are thinking about what gifts they can get for their mom. If you don't have the budget to buy something on Amazon, consider making her a homemade gift instead. Not only will it save you money, but she'll love anything that you make with your own hands.
If you've never made anything before, why are you waiting? She'll be more than happy to act as your guinea pig while you test out a new recipe or paint an original picture for her.
Here are some of our favorite homemade gifts that nursing home residents might like:
Nursing Home Residents Will Love These Homemade Gifts
If your mom is in a nursing home or assisted living facility, then she might be bored to tears while everyone else goes out to eat. That's why you should bring her a homemade gift box that will cheer her up!
Fresh Flowers
It doesn't matter if they're fake or live because all moms love flowers. If she has a green thumb she will enjoy watching a potted flower grow.
---
A Memory Book
Get together with your siblings and make a photo book of everyone's favorite memories with her.
She'll be touched by how many people care about her and will cherish each picture for years to come.
---
A Hand-Written Letter
You don't have to be Shakespeare or Maya Angelou to get your point across.
Just write her a heartfelt letter about why she's special and make sure to sign it 'Love, [Your Name].'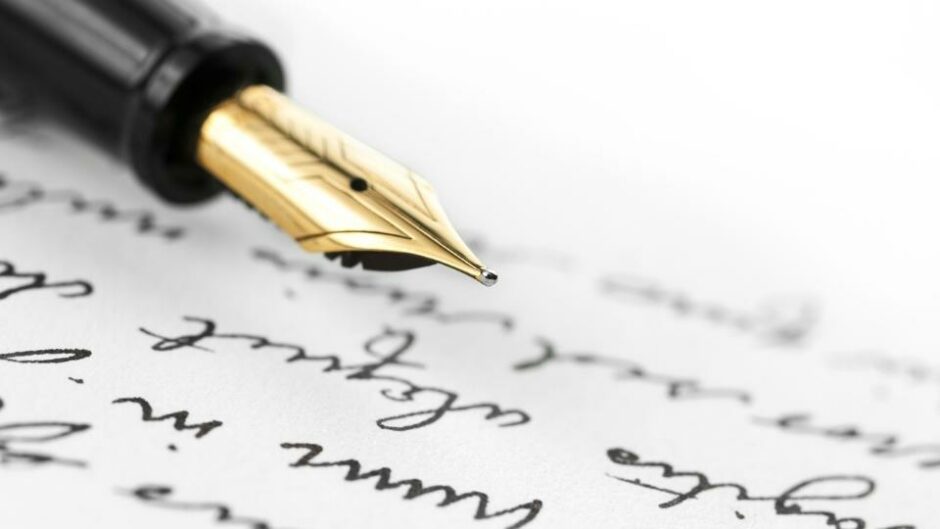 ---
An I Love You Pillow
Buy or make an I love you pillow with a picture of the family and write her name in big, sparkly letters.
Stuffed Animal
You remember how it feels to cuddle with a stuffed animal, right? Well, think how great it will be for your mom to snuggle up with every day.
---
A Piece of Her Favorite Candy
Check the store or go online to find out what kind of candy she likes the most, then surprise her with a gift box of vintage candy.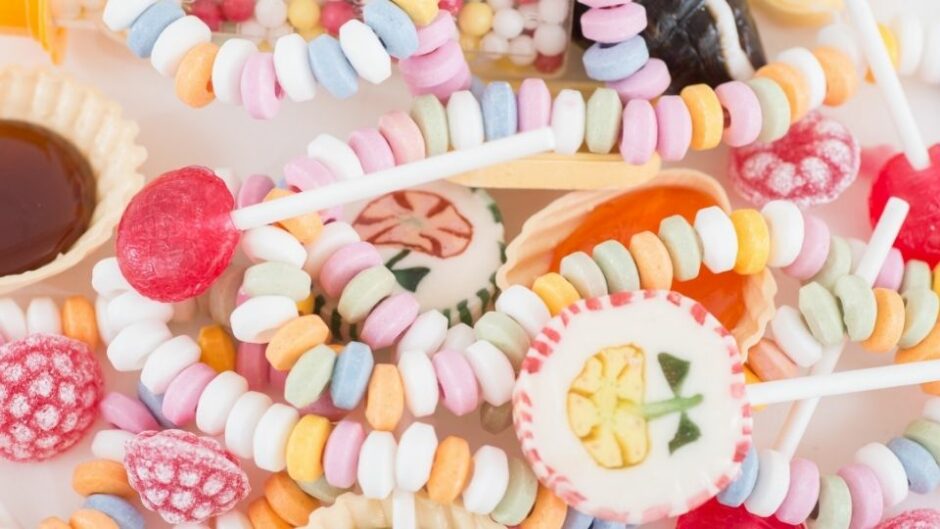 ---
A Colorful Bouquet of Flowers
It's almost impossible not to smile when you see flowers in your room, especially if they're right by where you sleep!
Baked Goods
The smells wafting out of the kitchen will be one of the best things that happen to your mom all day. Bonus if you make her favorite kind of baked good, too!
---
Crafting Gifts Under $10
If you're on a budget but still want to give your mother something sweet for Mother's Day, then why not try making one of these affordable gifts? All the items listed below cost less than $10.
---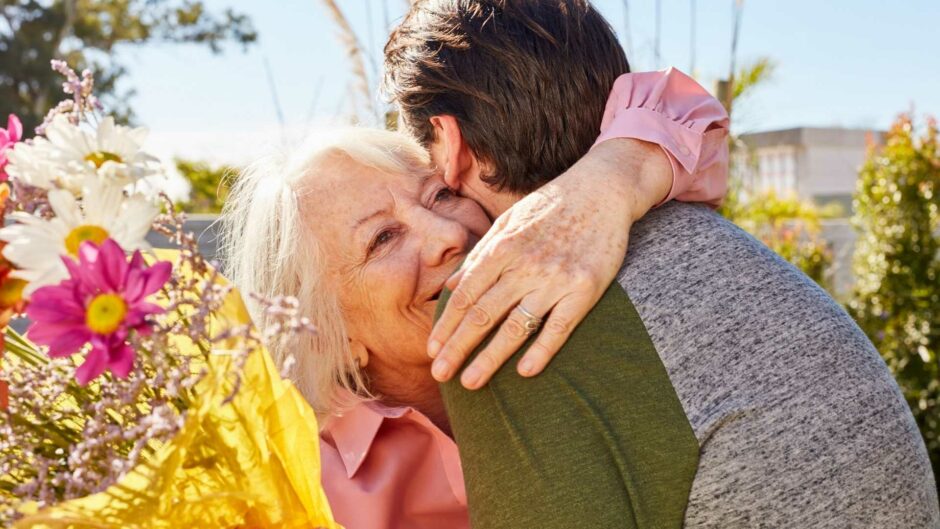 I Love You Balloon
A balloon that says, 'I love you is an excellent gift for a nursing home resident because it will remind her of all the people who care about her every time she sees it.
---
Candy Gift Box
If your mom loves candy, then make sure to pick up a box of it for her. It might not be Mother's Day, but this will make your mom feel special all the same.
---
Memories Notecards
If you can't afford a photo book or don't have enough time to put together a memory book, then consider making some simple note cards with family photos on them instead.
---
Hand-Knit Scarf
Make your mom a stylish hand-knitted scarf that will keep her warm when the wind starts to pick up outside.
Mother's Day Ornament
Making an ornament for your mom's tree is one of the most thoughtful gifts you can give because it says, 'I love you in a way that she can see it every Christmas.
Homemade Hand Soap
Instead of buying bland old soap, make your mom some luxurious hand soap with her favorite fragrance or spice mixed in. That way, she'll smell excellent no matter where she goes.
Artwork for Her Room
If you're struggling to develop a gift idea, then paint an original piece of artwork for your mom's room at the nursing home.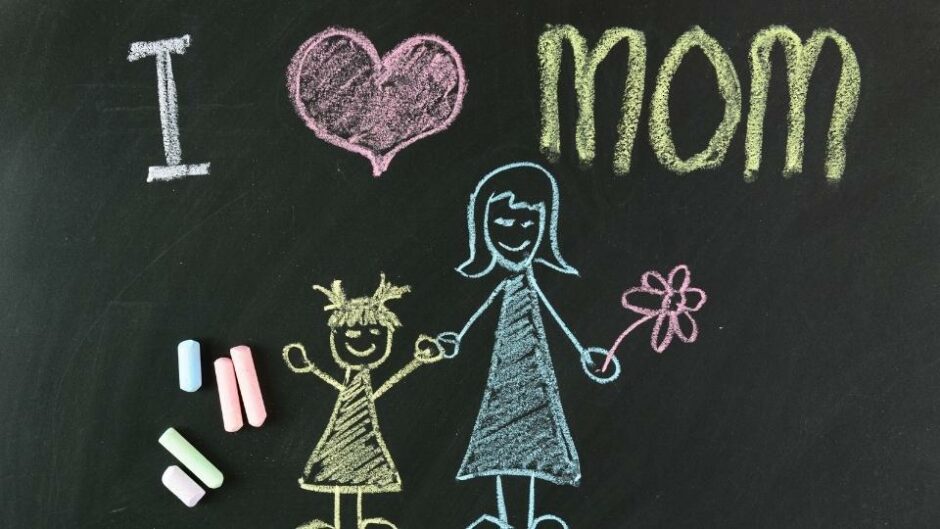 ---
Keychain
If you don't want to spend too much money or time on a present, then consider making your mom a keychain that has one of your favorite photos on it. This way, she'll be reminded of you every time she goes to use her keys.
Finding the Best Gift for a Loved One in a Nursing Home
If you're looking for a unique gift that will bring a tear to your mom's eye, then consider getting her something from this list. Even though they're inexpensive, these gifts say 'I love you in a way she'll never forget.
Outdoor Adventures are always a favorite if she can get out and about.
Handmade Memory Book
Then, if you have the time, make a handmade memory book for your mom. Put some photos of her family or pets in it to look at them every day.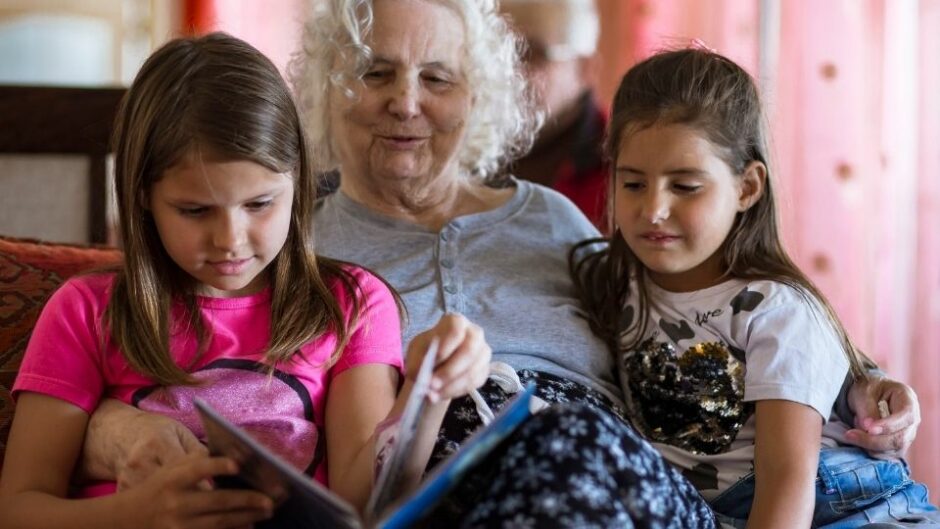 ---
Memory Game
A memory game that has pictures of her family and friends will be both fun and heartwarming at the same time. Plus, it's an excellent way for your mother to keep her mind sharp!
Personalized Prayer Box
Your mom will love filling up this personalized prayer box with all of her most precious thoughts. It will be a unique gift that she can cherish forever.
Bracelets
If you know your mom's favorite colors or her birthstone, then make some simple bracelets with them on them as gifts. She'll love wearing them every day!
Slippers
Comfortable slippers are the perfect gift for any mom. Put some photos of her grandchildren on them too for an extra-special touch.
A Warm Comfy Blanket
If your mother has a lot of blankets on her bed but still feels cold, make her a warm and cozy new one for this special day.
Hand-Written Poem
This poem will be a fantastic addition to any Mother's Day gift basket you give to your mom. She'll love reading it every day!
Wall Hanging
Make a unique wall hanging for your mom with photos from her favorite vacations on it. The photos will remind her of all the beautiful places she's been at any time.
Assortment of Teas
Make a small assortment of teas with different fragrances that your mother will enjoy drinking. Put some photos on them for an extra-special touch too.
---
A Journal
Every mom needs something to write her thoughts, memories, or poems. So give her a particular journal with an inspirational quote on the cover on Mother's Day.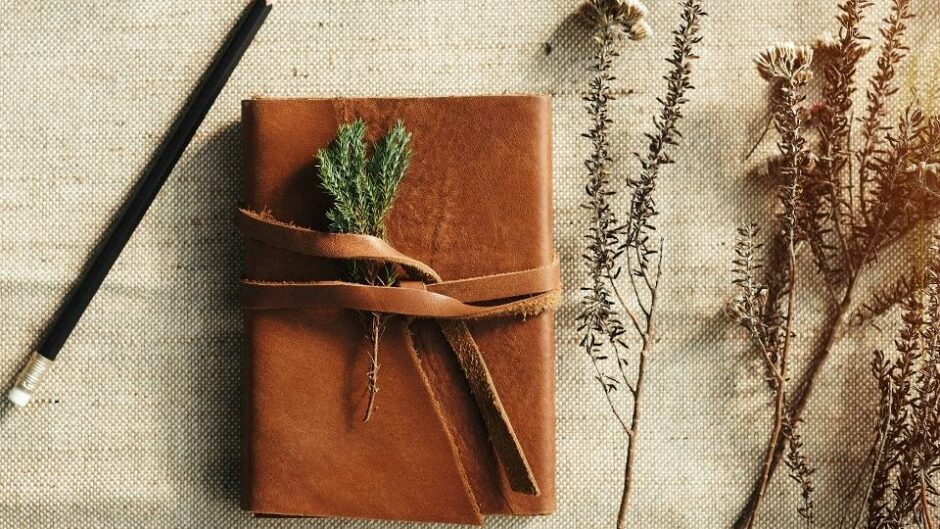 ---
Framed Birth Certificate
If you can't think of anything else to get your mother, then at least get her a framed copy of her birth certificate. A copy is a perfect gift for any mom born before digital copies existed.
Large Print Word Searches
Your mom will enjoy a nice break from the monotony of her daily nursing home routine with this challenging word search.  
Making Time for Your Loved One during Mother's Day
Mothers need some time away from the nursing home on Mother's Day. Make sure she knows that this is her special day by coming to visit or calling her throughout the day.
---
Large Print Book
Your mom will love having her very own copy of The Secret Garden or Little Women at the nursing home with large print. Reading can be a great way to help her with her mental exercises.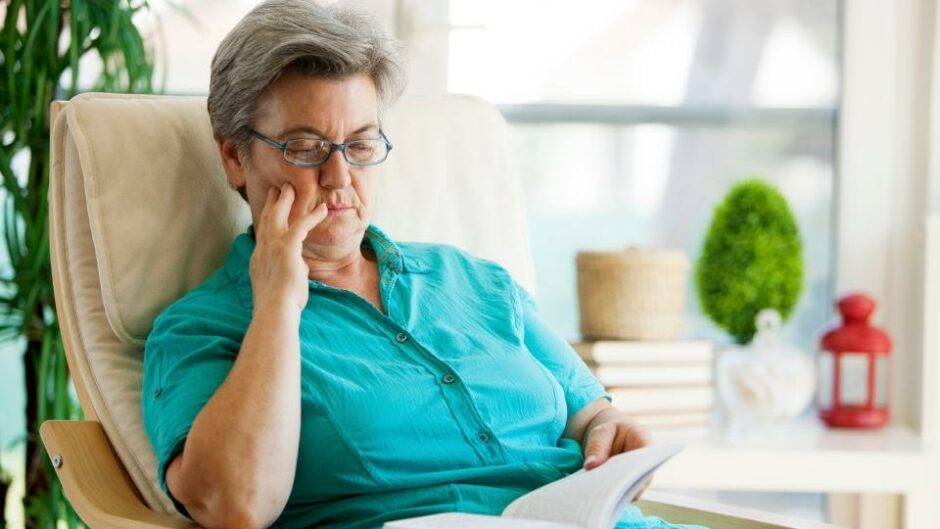 ---
Themed Bedding Set
If you're willing to spend a little extra time and money on your mom, then make her themed bedding set. Then, she'll smile every night she goes to sleep in it.
---
Rollator Walker Bag
If your mom uses a walker at the nursing home, get a rollator bag to carry around the things she needs. It will be perfect for any outing you have planned.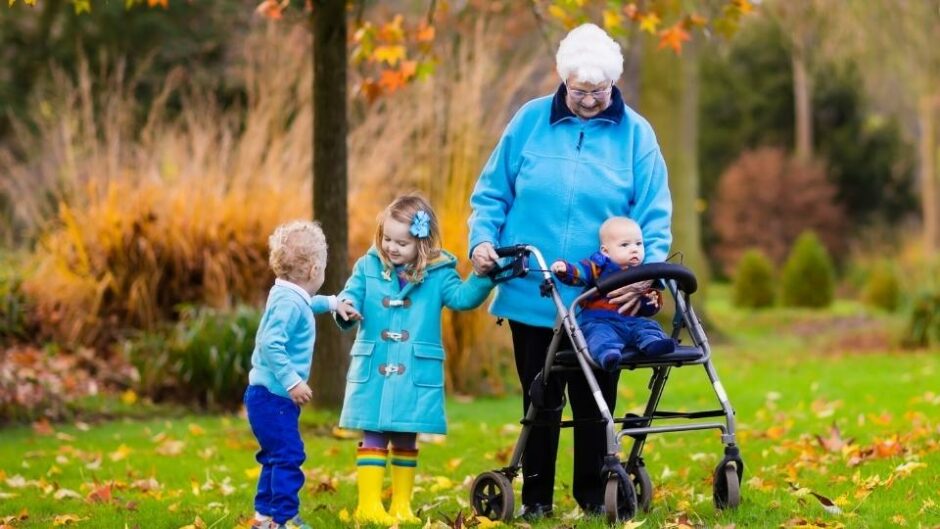 ---
Lap Desk
This lap desk is the perfect place for your mother to write her thoughts in a journal or read a book at the nursing home.
White Noise Machine
Your mom will enjoy the simple pleasures of sleeping at night with this white noise machine. It will drown out any background noises and help her sleep better.
Small Mirror
Your mother needs to fix her hair or makeup every morning, so give her a small mirror that she can pack into her rollator bag.
Framed Photo of Her Grandchildren
Your mother will love having a picture of the grandchildren framed and ready to hang up at the nursing home.
Large Display Clock
Your mother will love having an easy-to-read clock on her wall so she can monitor how long until you come for a visit.
Night Light
If your mom needs a night light at the nursing home, you can make one with pictures of the grandchildren on it. She'll love looking at them before she goes to sleep.
Nightgown & Robe Set
Your mom will love this comfortable nightgown and robe set with photos of the grandchildren on it.
Framed Photos from Her Wedding
Your mom's wedding dress will never go out of style, so a framed photo is a great gift she'll cherish forever.
Toiletries for a Spa Day at the Nursing Home
Give your mom all the little things she needs to look and feel extra-special. Make sure they're in a lovely basket for her to carry around too.
---
Framed Poem about Mothers
This poem will be an excellent addition to any gift basket you put together for your mother at the nursing home.
---
Music from Your Childhood
What doesn't mom want to hear music from her children's childhood? Put a CD in for her, and she'll love listening.
---
DIY Gift Baskets for Elderly Women
Mother's Day can be lonely for the elderly in a nursing home. Many women living in retirement homes have children that don't visit or contact them on holidays and special occasions. You may be able to help brighten an older woman's day by making her a gift basket filled with items she loves. But, before you go shopping for gifts, make a checklist of what many older women might want.
1. Makeup
Many nursing home residents love makeup and often can't wear it because of their limited mobility or illnesses. You may even find that some ladies would love mood lipstick or eyeshadow. If the woman you're shopping for is very ill, consider getting her an aromatherapy gift basket.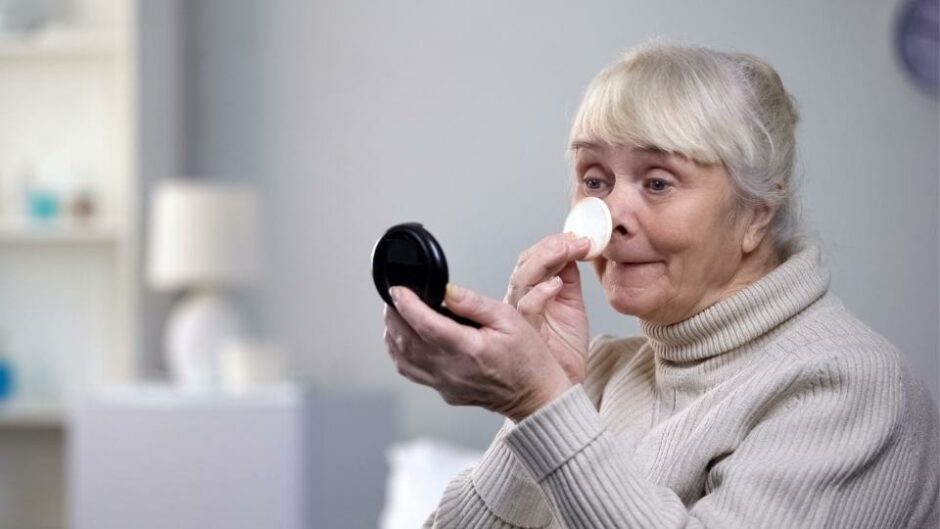 ---
2. Bath Oils
Add a few scents to your gift basket by layering with bath oils or body lotions in the same scent.
3. Hand Creams
Rich hand cream can make an older woman's hands feel like they're 20 again, even if she can't move her fingers.
4. Perfume
Most older women love perfume, and wearing it will make them feel like royalty when they're in the nursing home. If you want to avoid a choking hazard, choose a cologne in an easy-to-apply roll-on form. If you prefer, you can also get scented candles so your gift recipient can cover up her body odor.
---
5. Slippers
Nursing home residents spend a lot of time in bed and, even more, time sitting around, so make sure to get them some comfortable slippers to wear all the time.
6. Board Games
Board games are an excellent idea for women who like crafty activities because it gives them the chance to make their gifts for you.
7. Hand Mirrors
Every older woman wants a hand-held mirror to look at herself whenever she wants to check her makeup or hair. The cheapest place to get one is at the dollar store, so your gift basket will come in under budget too!
8. Friendship Bead Bracelet
It's a lovely idea to make your friendship bracelet and give it as a gift. You can also write down your phone number or social media information on the tag.
9. Craft Set
Older women love things like colored pencils and paint sets because they give them the chance to create memories you'll enjoy creating.
10. Journals
Women love to record their memories in journals, so give them a chance by filling one with pretty stationery and pens they can use to write down their thoughts.
11. Scarf
A luxurious scarf is a lovely idea for an older woman who loves luxury fashion because you'll feel special when she wears it!
12. Chocolate
You can never go wrong with chocolate because it's delicious! Pick out a few different varieties that are guaranteed to tickle her taste buds.
13. Holiday Decorations
You can't go wrong by filling your gift basket with holiday decorations like Christmas ornaments and window clings for Easter, Halloween, Thanksgiving, Valentine's Day, Flag Day, and New Year's Eve.
14. Scrapbooking Kit Beautifully Packaged
An older woman will love making her scrapbooks filled with photos of loved ones.
15. Coloring Book
Coloring books are an excellent option if your gift recipient lives in an assisted living facility that allows children because kids will love the idea of coloring in pages with crayons or markers too!
---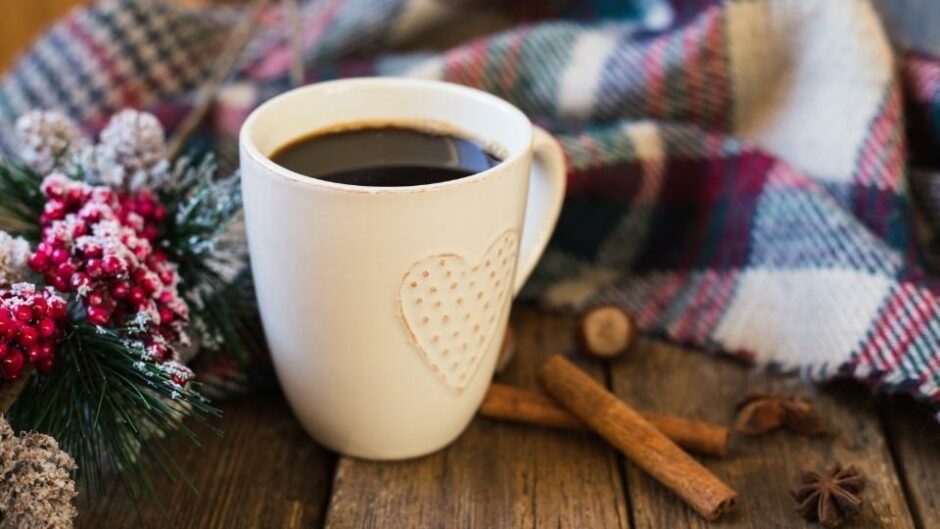 16. Tea Set
It's lovely to give your loved one the chance to enjoy an afternoon cup of tea with you by filling her gift basket with a unique tea set or teapot for two.
---
17. Jewelry Box
A jewelry box is a great way to make sure your elderly loved one's jewelry never gets lost while she's living in the nursing home because it will remind her of an expensive piece of framed artwork.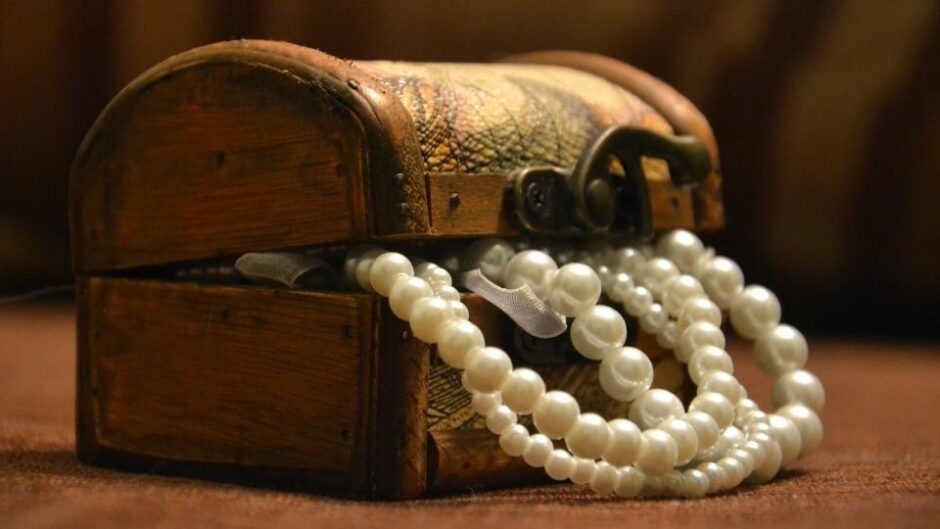 ---
18. Picture Frames
Filling your gift basket with photo frames will give your loved one the chance to fill them with pictures of her family.
19. Manicure Set
It's nice to be able to maintain your nails when you're living in the nursing home, so go the extra mile and fill her gift basket with a manicure set that will come in handy during her free time.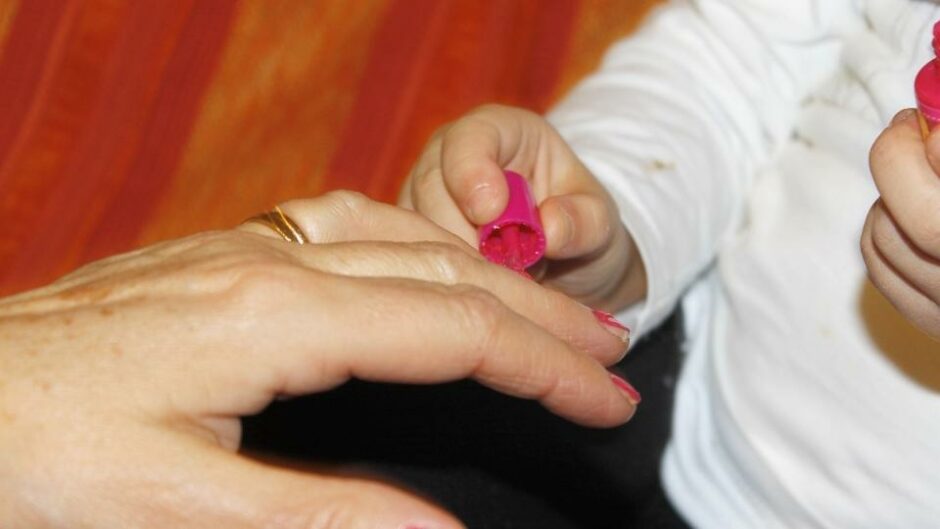 ---
20. Wall Decals
These are like stickers that look like they're painted onto the wall, making them perfect for people moving into a new home or nursing home.
21. Clothing
It's lovely to have one last chance to dress your elderly loved one in fancy clothing before she spends the remainder of her days in pajamas, so fill her gift basket with dresses, shirts, skirts, pants, and jackets that will remind her of happier times.
22. Sketchbook
The best part of this gift is that you can buy a blank sketchbook without worrying about filling it yourself and then encourage your loved one to draw her favorite memories in it.
23. Ear Muffs
Nursing home residents get cold quickly because they spend most of their time indoors, giving them an extra layer of warmth by filling their gift baskets with earmuffs.
24. Toothbrush Holder
A toothbrush holder is a perfect way to give your loved one some extra storage space for her toothbrush and lotions because it can also hold them in a pretty design.
25. Candy Dish
Something for Mom's sweet tooth. Give your loved one the chance to enjoy candy whenever she wants it by filling her gift basket with a transparent candy dish that fits in with her decor.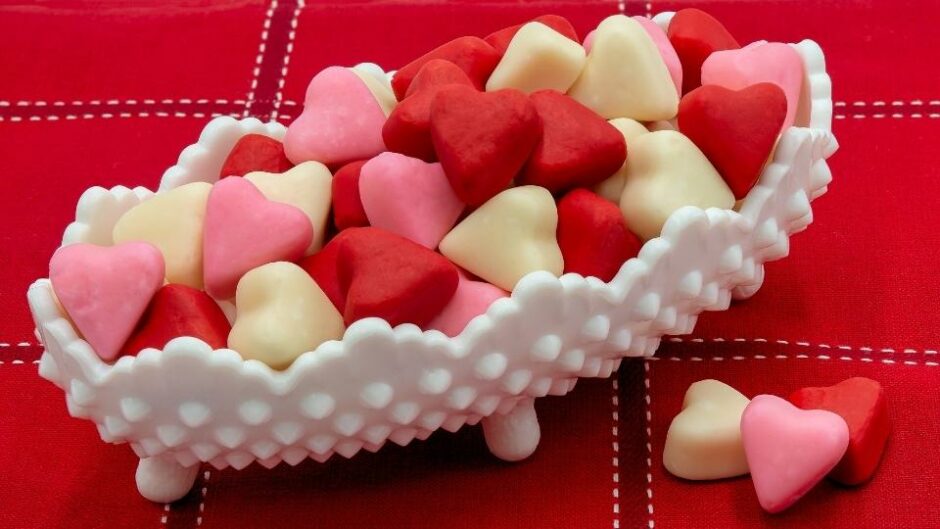 ---
26. Stationery Set
You can't go wrong by giving her a set of pretty stationery to write letters to her loved ones.
27. Lipstick
Lipstick is a fantastic idea if your loved one has always been fashionable because it will inspire her to keep up with the latest trends even while she's living in the nursing home.
---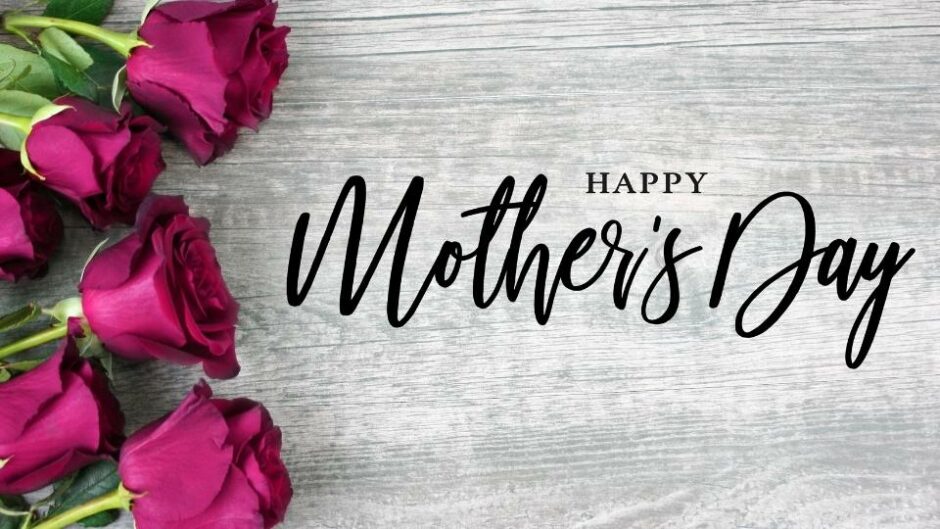 ---
Conclusion
Nursing home residents will love any of these Mother's Day gift ideas. So if you're looking for a special present for the mom in your life, look no further! From heartfelt to funny, we've got you covered.
And if you're still not sure what to get, don't worry – many of these gifts are available on Amazon, so you can take advantage of Prime shipping and have them delivered right to your loved one's door.
Thanks for reading, and Happy Mothers Day.
---
---