Every year Mother's Day is celebrated on the second Sunday of May. It is an occasion to honor motherhood and mother figures, including grandmothers. People give presents to their mothers, grandmothers or other elderly relatives on this day. We have gathered some inspiring Mother's Day gift ideas for the elderly. Nowadays, it is not difficult to choose a present because many shops offer gift ideas for older people. For example, you can buy perfume for your grandma or take her to the cinema or an event she wants to attend.
There are three main reasons why older women should be honored on this day. First, older people worked hard so future generations could live better than them. Secondly, mothers gave birth and raised their children; they passed on their values, taught them good manners, and taught them which paths to follow. Finally, older women were always optimistic, ready to help others, and enjoyed spending time with their families.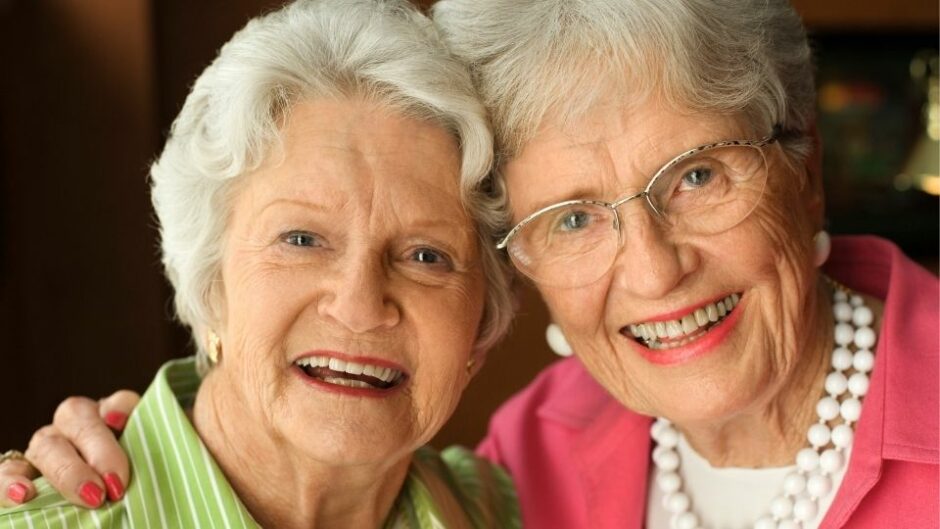 Of course, not every woman over 50 is a grandmother or a mother, but all people deserve love and respect, so if you want to celebrate Mother's Day, you should think of those women who deserve your love and respect.
Here's a list of some fantastic gifts you can give your grandma, mother, or another relative on this day.
1. Perfumes/ Aftershave/ Fragrance Sets for Women
Older people often don't want to change their habits, and finding new products is difficult. If your grandma prefers one specific perfume, you should buy that exact product on Mother's Day. Check the Internet or some stores near you; perhaps they have some offers about perfumes available for older people.
If your relative doesn't want just perfume and a gift set, you can buy any of her favorite scents in combination with body cream and maybe shower gel.
2. Travel/ Concert Tickets
You should think carefully about what your relative likes or where she wants to go. Then, you can get by her tickets for an event near you or plan a trip together. All that matters is that you spend some time together.
You can buy your relative tickets for an event she wants to attend or surprise her by planning a trip together. Of course, all this depends on your budget and your relative's previous plans (for example, if she's already traveling somewhere). If you want to ensure that she likes that trip, you should plan it together.
If your relative can't leave your town, you can buy her tickets for an event in the local theater or maybe to a sports game.
3. Jewelry
Buying jewelry is always tricky because you must ensure that people like gold or silver jewelry. So, if your grandmother likes her jewelry to be silver, you can buy a necklace or a bracelet.
Many shops offer gold and silver jewelry for older adults. It would help if you asked your parents or grandparents about their preferences – maybe they want some specific style items – so before shopping, look at that list and make sure what is the best option for you.
4. Events at Home
If your budget is not very big, consider preparing some events or parties at home. For example, you can invite friends and relatives to a BBQ or prepare a special dinner with your grandma. If it is difficult for your grandmother to get out of the house, this will be an excellent opportunity to spend some time with other people.
5. Books/ TV Series
If you don't want to spend too much money on your present, think about recent books or TV series and older ones if your relative likes watching them. For example, if she likes Downton Abbey, one of the recent seasons will be a good gift.
You can choose books according to your relative's favorite genre. Think about what she likes to read and buy at least two different books related to that genre. If you don't know what she wants, ask someone who knows her well (her daughter or granddaughter).
6. Home Decorations/ Flowers
You can buy picture frames or glass vases in a shop near you and fill them with flowers for your relative. If she has her garden at home, you can buy some herbs to make the garden look more beautiful after that present.
7. Travel Bags/ Accessories for Traveling
If your relative loves traveling, you can buy some travel accessories or even an airplane ticket. You can also ask her about your preferences and decide what is best for you.
Many shops sell travel accessories like bags, suitcases, shoes, etc. If you don't want to spend too much money, you can find coupons online for sale accessories in your city.
You can surprise your grandmother with a ticket for an airplane to visit her long-lost friends or family members. It would help if you thought about what's best for you and then planned the trip together.
8. Clothes/ Shoes
We all know that older adults prefer comfortable clothes and shoes. But, unfortunately, they don't care about the trends or styles as much as teenagers, so buying clothes can be challenging.
If you want to buy your grandmother some clothes, many shops sell different high-quality goods reasonably. However, it would help to look for coupons online to get discounts on the new clothes.
9. Cosmetics
Women love buying cosmetics, but finding something for your grandmother can be challenging because she probably uses different kinds of products than you use. So, go to a shop near you and ask for help from an older woman. She will surely help you choose the best cosmetics for your grandmother.
10. Books/ Stationery
If your relative loves reading, then you can buy a new book. You should ask yourself if she likes to read some specific genres or if a particular author writes books she wants to read. You can also buy her some pencils and notebooks to organize her notes.
12. Board Games/ Puzzles
If your grandmother likes spending time with friends at home, buying some puzzles or board games for adults will be a good idea. You can buy her some dominoes or mahjong depending on where you live and if she wants something easy or challenging to play.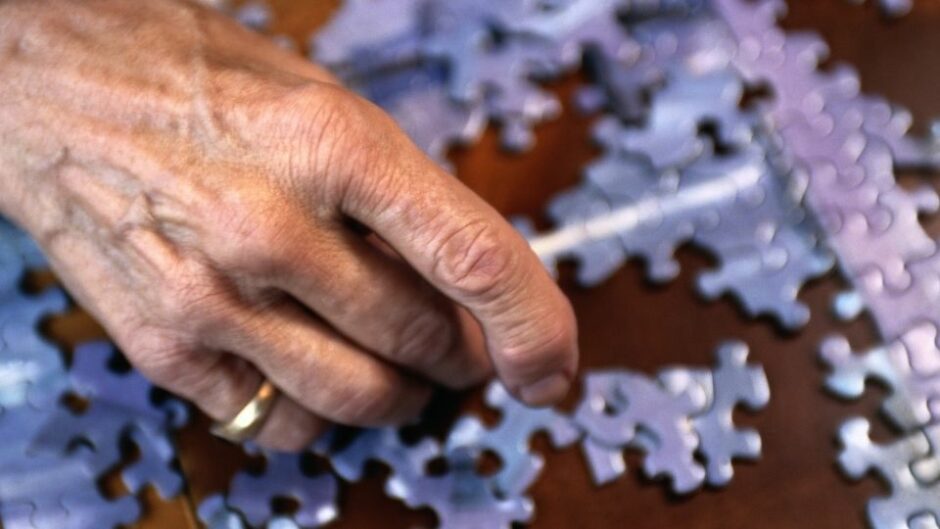 13. Cards/ Flowers/ Candles
A card with a heartfelt message will let her know how much you care, and flowers or candles are always appreciated. Also, candles can be a good gift because they make rooms more beautiful and cozy.
14. Pillows/ Blanket
Think about your grandmother's favorite colors and buy her something which matches them. For example, if she likes green, consider buying some pillow covers or a new blanket for her bed. You can also buy her some cologne because it is one of the well-known elderly person gifts that are not expensive.
15. Jewelry
If you want to surprise her with something luxurious, buy some jewelry. You can find many shops which sell inexpensive goods with natural stones. It would be perfect to buy earrings or bracelets with emeralds because they are the most popular among older women.
It would help if you bought some inexpensive clothes for your grandmother and maybe asked her which color she prefers. Also, consider buying her a necklace or a ring because it would be awesome if they matched the dress's color. Finally, if she has a favorite perfume, buy her some.
16. Stationery/ Age-Defying Creams
You can buy your grandmother pens or pencils in a shop near you. Many brands sell inexpensive goods, but remember that they should be good quality because they will use them daily. If you want to make her feel young again, buy some age-defying cream for her face. It is best to show her how much you love and care about her.
17. Books
If your grandmother likes reading and it is possible for you, take her to the bookstore and ask her what kind of books she wants to read. You can also give her some money and decide what she wants to buy. Also, perfume is an affordable present for any woman in your life.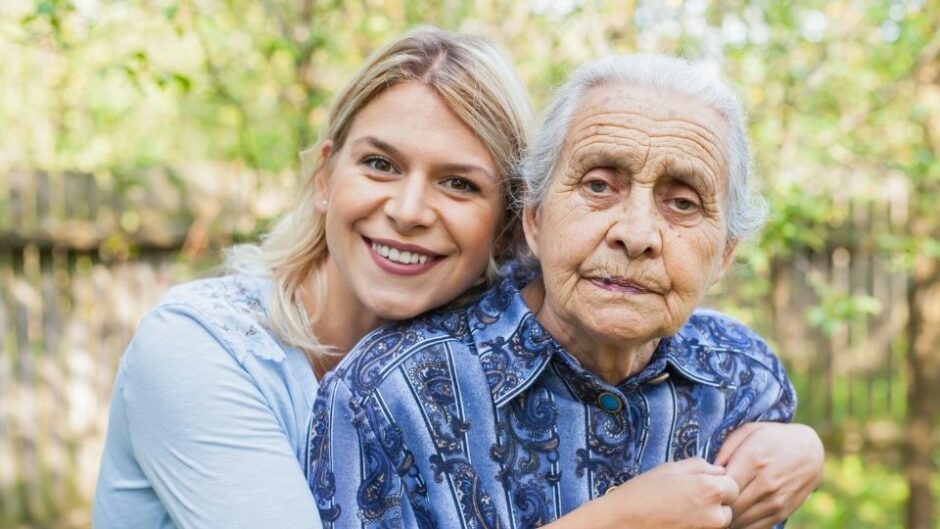 18. Simple Cell Phone
When finding the perfect device for a senior citizen, many think a simple cell phone might be the best choice. After all, cell phones are generally affordable and easy to use, making them ideal for anyone looking for an uncomplicated lifestyle.
But even more than that, they also have many unique features that can help to make life easier and more enjoyable for seniors. Whether you need to connect with family or maintain your social circle, a cell phone is perfect for staying in touch.
And with smartphones becoming increasingly popular, seniors now have access to amazing apps and programs designed specifically for their needs and interests.
So if you're looking for a way to improve your loved one's quality of life, look no further than your trusty cell phone! It truly is the perfect fit for any modern-day senior citizen.
Best Gifts for Senior Moms
It can be challenging to know what to get elderly mothers for gifts. They may not be as active as they used to be, and their interests may have changed. However, there are still plenty of thoughtful and creative gift ideas that will make senior moms smile.
For example, a personalized mug or blanket with her favorite picture is a thoughtful way to show you care.
A pretty plant or basket of flowers is an excellent way to brighten her day, and a tasty food basket or box of chocolates is always a welcome treat.
If she enjoys crafts or hobbies, consider getting her a new project or fun book related to her interests.
Whatever you choose, the important thing is to let your elderly mom know that she is loved and appreciated.
Conclusion
If you want to surprise your relative with a high-quality gift, choose something she will like. For example, if she loves reading bedtime stories to her grandchildren, maybe buying some new books or stationery will be a good idea. When you finally decide what present to buy, don't forget about coupons because they can be accommodating and save you some money.
Older adults are exceptional because they've already lived a whole life. They deserve all our love and attention, so make them feel special by buying presents. Make sure you read this article carefully because there is lots of helpful information about different kinds of gifts that your grandmother would love to receive.
Remember that every older adult is different, and it's up to you what gifts you choose. Just respect her preferences, but also remember that she likes spending time with her family so think about some presents which can make this possible.
Father's Day is coming up soon. So here are some gift ideas for older men.