What should I get my Grandma for Mother's Day?
Mother's Day is just around the corner, and if you haven't gotten your Grandma something yet, this blog post will help! We have ideas for gifts that are sure to make her day. From flowers and cards to personalized mugs and aprons, there is a perfect gift for every Grandma. And don't forget about Mom; we've got plenty of ideas for her as well!
Are you wondering what to get your grandma for Mother's Day? Do you want her day to be extra special this year but don't know where to start? This blog post will help! We've compiled 12 of the best gifts we could find that are perfect for grandmothers.
Whether you're looking for something simple and sweet or have a little more money to spend on your grandmother this year, these gifts are sure to make her day extra special!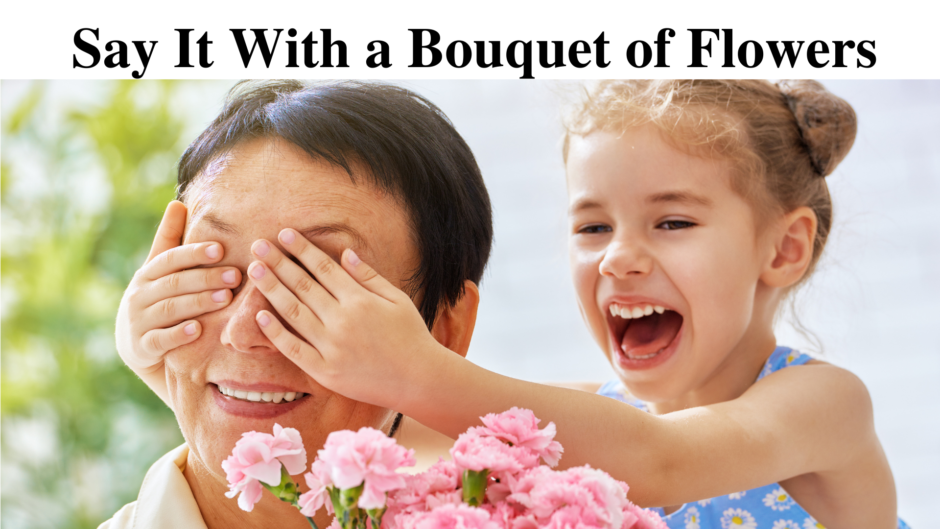 1. Say it With a Bouquet of Flowers
A bouquet is a simple way to show your grandma how much you care about this Mother's Day.
Flowers make a great gift because they're easy to send, but you can also think about getting her some of her favorite flowers or something that symbolizes what she means to you. Here are some suggestions!
Roses: Quince hedge rose bushes or carnations because they're small and delicate like her heart; roses signify love and joy.
Tulips are beautiful flowers that represent sincerity, love and the desire for perfection in beauty. Tulips also signify faithfulness and optimism, which can be perfect for your grandmother!
Daisy flowers are favorites for grandmothers because they're simple but still elegant.
Peonies are perfect if she loves bright colors and seasonal flowers (Mothers love spring and summer). Peonies also symbolize elegance, love, happiness, hope, and prosperity, which can be perfect for a loved one on Mother's Day!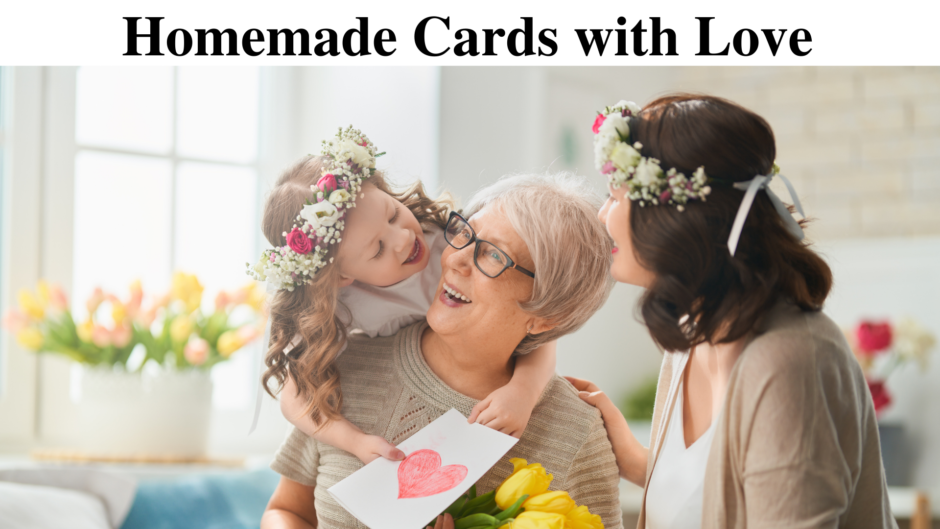 2: Send a Personalized Card
Create a thoughtful card with your own photo or purchase one from places like Hallmark.com and include a handwritten message inside for the perfect gift that Grandma will cherish!
Grandmas will love receiving a handmade card with the best of intentions written inside! A kind sentiment or word can really go a long way in making her feel special.
Example:
Dear Grandma,
I hope you have a wonderful Mother's Day. I wanted to let you know that I love and miss you every day. You are my shining star in the sky!
Sent with Love.
The perfect present for your grandma this Mothers Day is a special card made just for her with photos from all of the memories you've shared. Use scrapbooking paper and punch out some hearts to create message bubbles like "I love spending time with you" or use stencils to make clouds, birds, flowers, or even raindrops on an overcast day. There are so many different things that could be incorporated into a customized collage-style Mother's Day Card depending on what she does in her free time!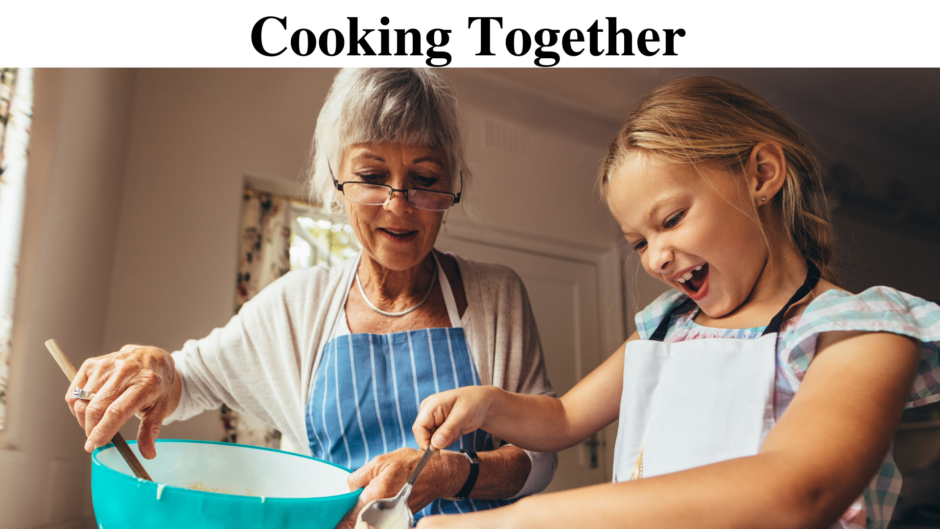 3: Grandma's Love Aprons
An Apron makes a great gift for Grandma because it'll remind her of all the times she's helped you in the kitchen.
Pick up a vintage apron at an antique shop. With so many vintage apron choices, it will be easy to find the perfect choice for Grandma. These aprons come in different shapes and sizes with unique designs that make them perfect as gifts or accents to any kitchen!
4: Special Coffee Mugs
Grandmas who love coffee will be delighted with a personalized mug that's just for them. Consider getting her some special coffee blends to include with a mug. Grandma will feel extra loved and appreciated when she drinks a delicious blend that was specially picked out just for her!
Besides the gift itself, it is important to remember that your message can be the most meaningful part of what you give her on this special day and show her how much she means to you.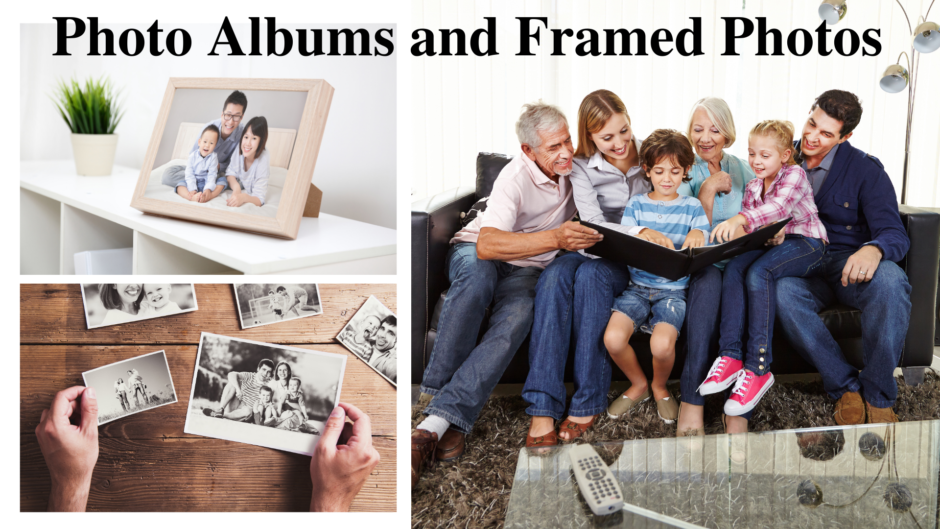 5: Family Photos for Lasting Memories
Create a framed photo of your family and give it to your Grandma for this Mother's Day. This is a great way of telling her how much she means to you and the rest of the family!
The photos could be framed in different ways, such as a photo book or an album that can be displayed. Showing Grandma pictures from all parts of her life will make her feel appreciated and loved. Make sure to include any children who may have their own families now, too, so they know they're not forgotten either!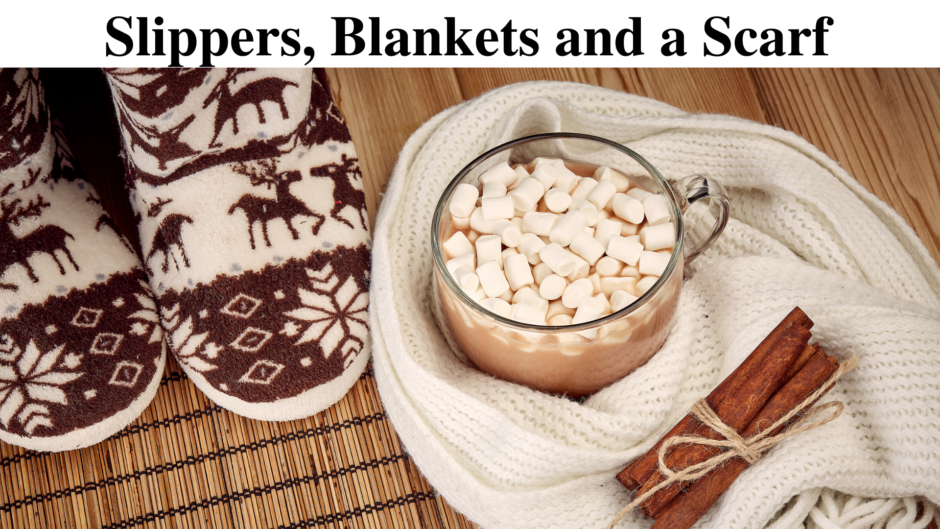 6: Keeping Grandma Warm
If you want something more personal, try printing off some digital copies at home using your printer or taking them into one of these stores like Costco or Walgreens, where professional printers are available.
A personalized blanket, luxurious socks, and the softest slippers ever will have her feeling like royalty on Mother's Day!
You know your grandma has been hard at work all year long; it's time to give back with some of these awesome gifts that she'll love for years to come.
7: Puzzles for Fun
Puzzles make a great gift for a grandma because they are something that she will enjoy doing with her grandchildren. Games and puzzles allow the family to bond and work together, but there are many different types of puzzles for any age group or skill level.
Sudoku, word search, puzzles, and other fun activities will challenge your brain in a meaningful way.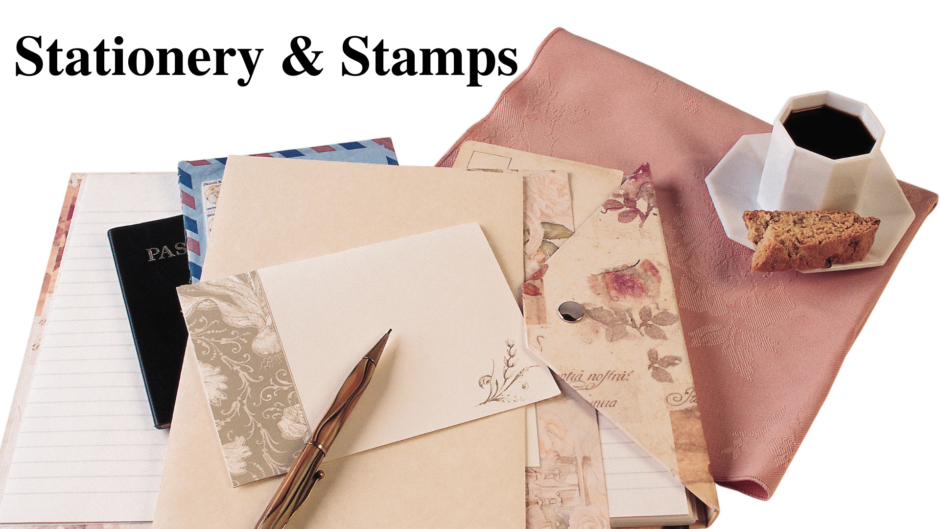 8: Stationery and Stamps
Grandmas love to send cards, letters, and notes to her family. Give a gift of stationery with stamps by giving personalized stationery that has their favorite designs on it, such as flowers or animals, and then pair it up with some pretty stamps so they can send cards!
The best thing about this is if you know what kind of card she likes to give out (ex: birthday cards for kids), then buy some matching stamps too.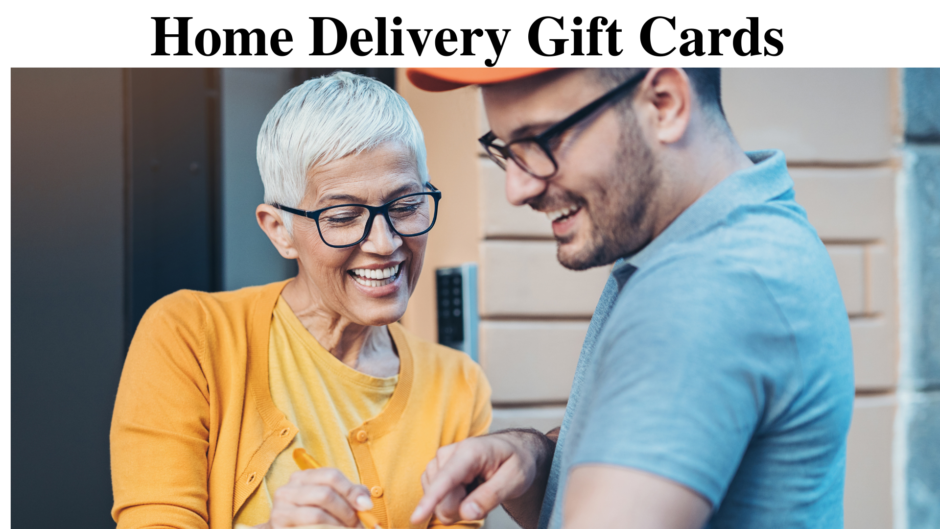 9: Home Delivery Gift Certificates
Home delivery gift certificates for services like groceries, clothes shopping, or even for restaurants is a great gift idea because it's so easy!
Please give them the option to order food online and have their favorite restaurant deliver straight to their door. This will allow Grandma to stay home in her pajamas all day if she doesn't want to!
If they're into gardening, give them a Home Depot Gift Certificate where they can order anything from flowers and plants right at their computer desk without having to get off the couch. Now Grandma has time on her hands with these gifts, which means more quality time spent with family – yay! 🙂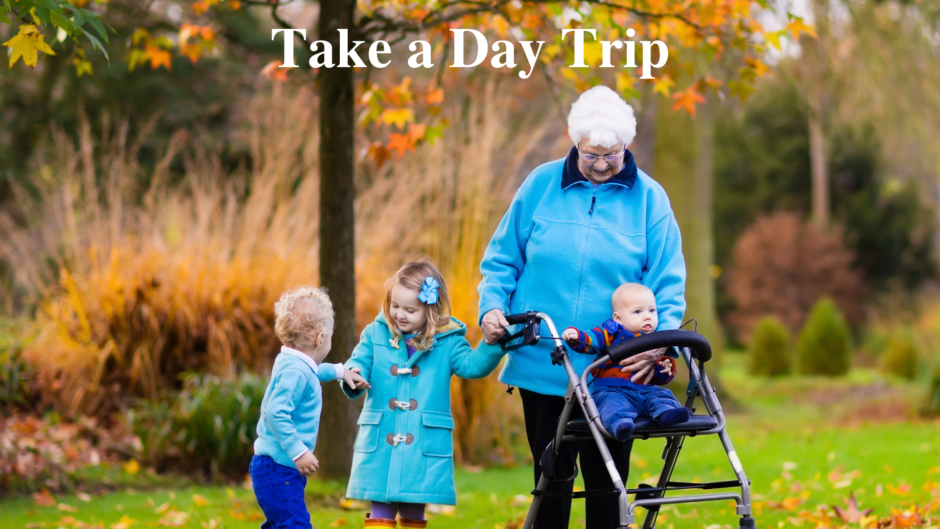 10: Take a Day Trip
Day trips don't have to be too expensive. Plan a day trip around her favorite place, maybe the beach or an amusement park with family. Get together and spend some time just for Grandma!
I'm sure you've seen all the commercials about how to get your grandma out of her retirement home and back on the road. But where can she go other than Walmart? Well, we have a few suggestions for places that are perfect for an outing with granny in tow:
The museum is always interesting no matter what they're featuring at any given time.
Take her on a hike and through meadows, for ice cream in the sun, or to watch fireworks at night!
11: Large Print Books and Magazines
When you buy a large print book or magazine for your aging loved one, they'll be able to read it with ease. This is great because their eyesight isn't as good anymore!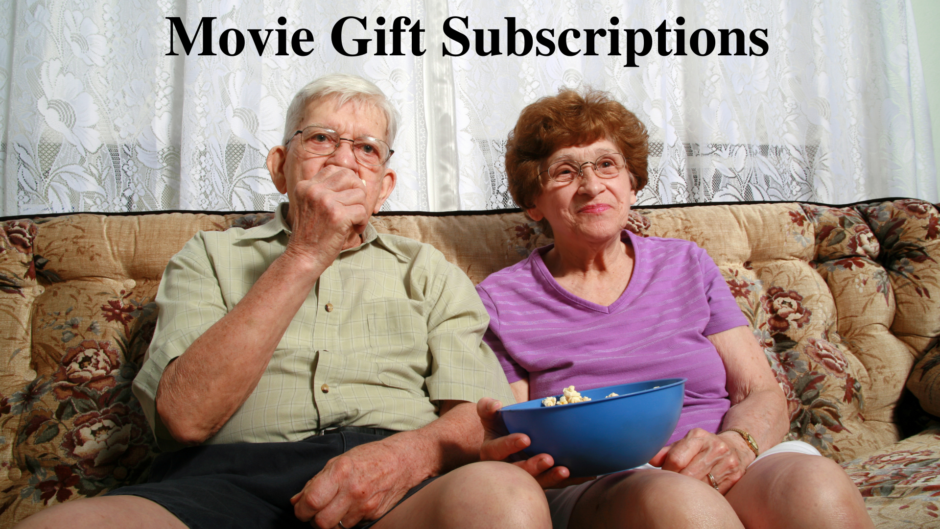 12: Popcorn and Movies
Online subscriptions to favorite movie channels like Netflix and Redbox are a perfect gift for Grandma because she can watch movies at her convenience while sitting in the living room. What's more, with an online subscription to your favorite movie channels such as Fandango and HBO GO, you also get to see what is coming soon on theaters!
Bonus Ideas: Create Your Own Gift Basket for Grandma
Grandma will love these homemade gifts that you put together. You can create a basket with items like her favorite cookies, scented soaps, lotions, flowers in a vase, or even her favorite wine! It's important to remember that what she enjoys may be different from other grandmas – so this is your chance to find out exactly the things she likes best!
If your Grandma loves to play bingo or is into crafts, maybe she would enjoy a DIY craft kit from her grandchildren! You can make something that you know will be loved and appreciated. This gift shows how much care and thought were put into creating it for Grandma to enjoy over time.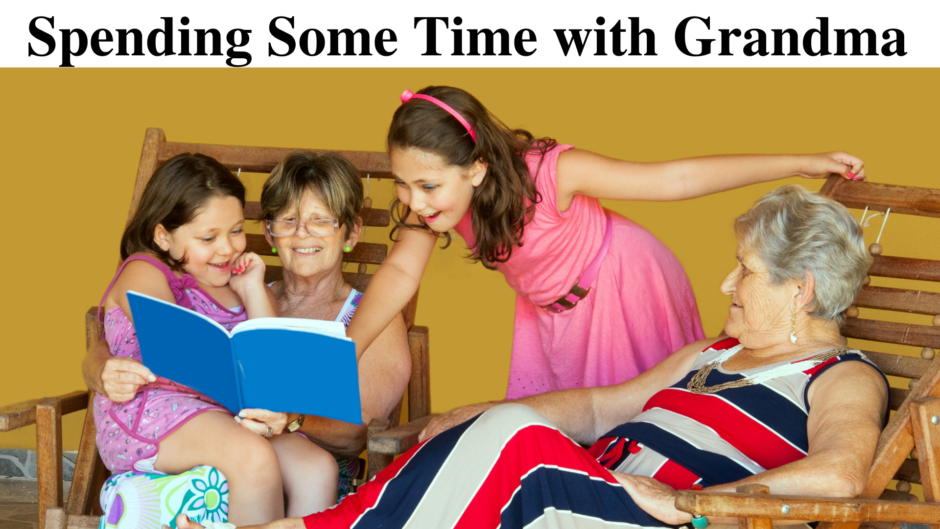 The gift ideas in this blog post are just a few suggestions on what might suit your grandma best, but they should get you thinking about all sorts of things that could be really special for her. Take some time before Mother's Day arrives to think long and hard about exactly how your grandma likes to spend their free time–maybe there are even new hobbies that they've picked up recently or particular tastes they have developed as well.
Think about everything you know about your grandma and then ask yourself: "What do I think she would want?"
My grandma always tells me, "You're the best thing that ever happened to me."
She's my rock and I love her so much!
Happy Mother's Day Grandma – you deserve a day off with your grandchildren xxx
---
13. Companion Robotic Pet
Robotic pets are a great gift idea for elders. They have been clinically proven to help reduce loneliness and depression among elderly people, as well as improve their sense of wellbeing. Robotic pets may be just what Grandma needs this holiday season.