Senior part-time jobs should be simple and not too strenuous on our aging bodies but fun and engaging enough to give us a sense of purpose. Some examples may include tour guide (share your life stories and knowledge with others), animal care (for those who love animals and can handle them), etc.
For seniors out there looking for part-time jobs but still want to do things they enjoy at their age, we have good news for you: we came up with a list of part-time jobs for seniors that are easy and fun.
Jobs for older workers could be as simple as babysitting or reading books aloud in a hospital. Jobs don't have to be complicated when handled by experienced employees. They're more than capable of making simple tasks enjoyable.
---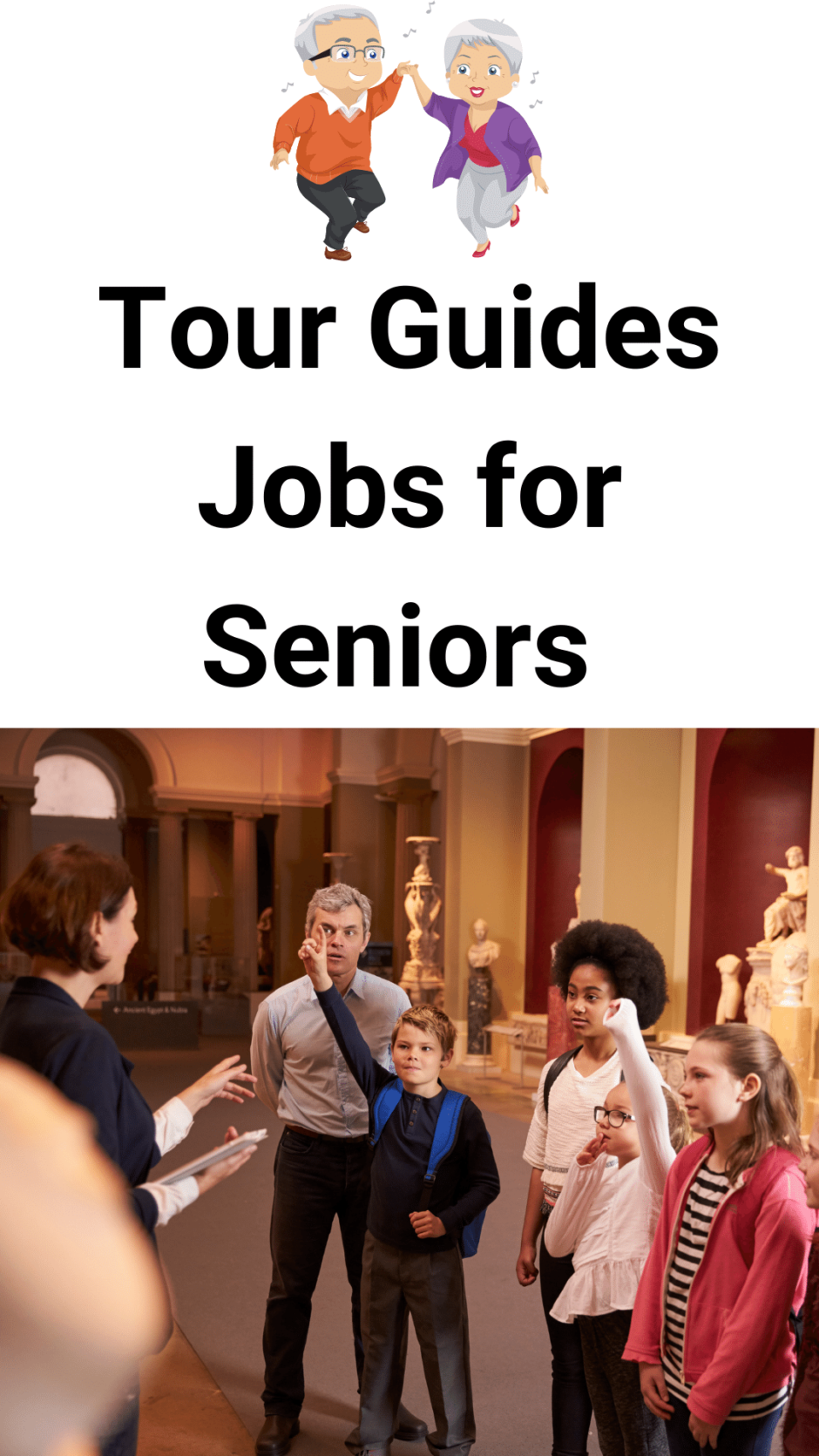 1. Tour Guides – Share Your Knowledge
Tour guide part-time jobs may be any type of tour available such as historical tours, food tasting tours, wine tasting tours, etc.
Tour guide positions typically include:
Telling historical stories of the area
Helping those who are disabled to see specific areas that would be difficult for them to access otherwise
Helping those with sight impairments understand what they will come across as part of the tour (e.g., describing statues, paintings, etc.)
These part jobs are perfect for those with extensive knowledge on specific topics that they would love to share with other people.
---
2. Hospital Interpreters
Hospital part-time jobs are often part of the healthcare system, so communicating fluently with patients is extremely important. For those fluent in languages other than English, part-time jobs as hospital interpreters are plentiful.
---
3. Animal Care – Pet Sitting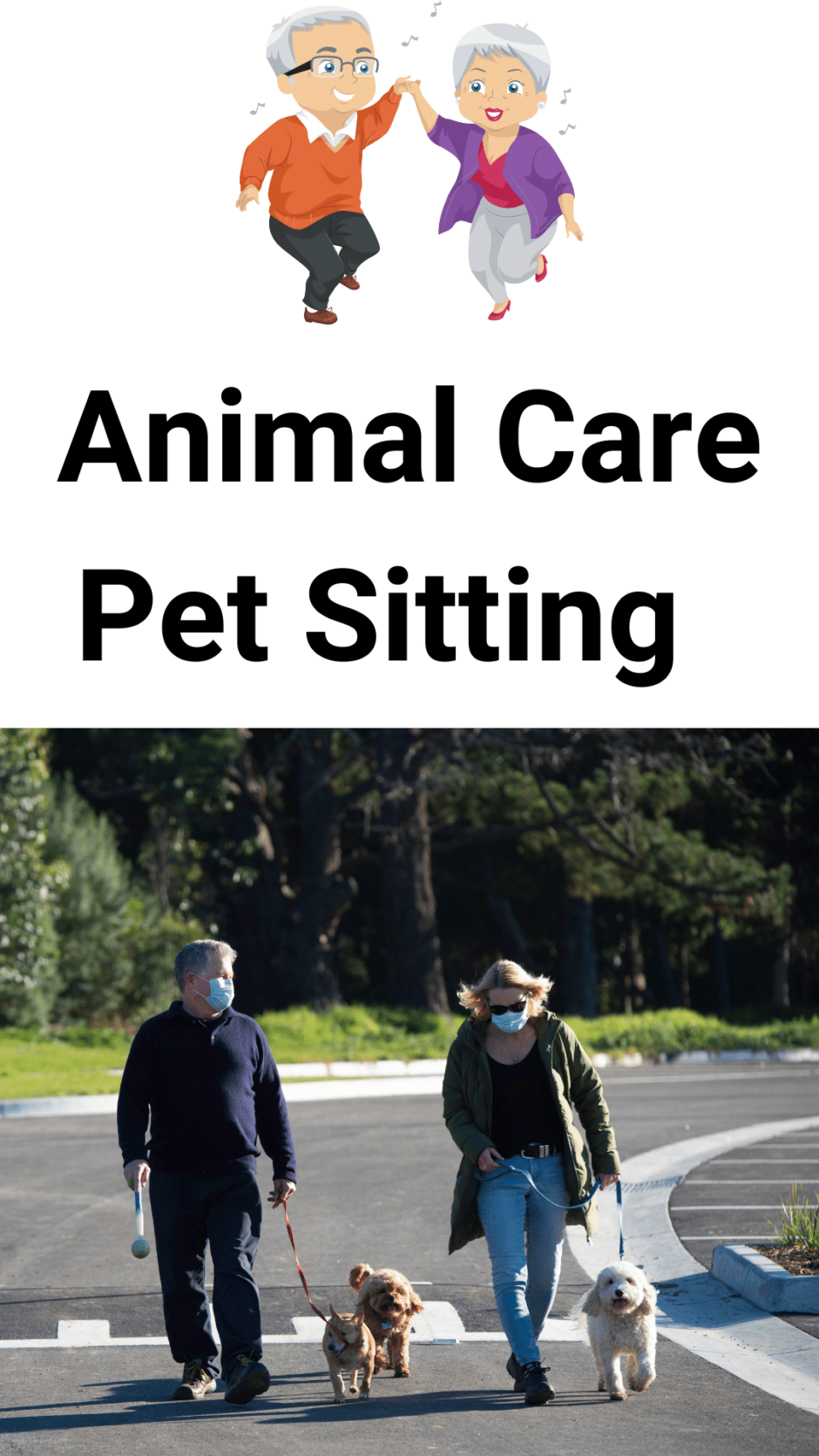 Animal care part-time jobs for older adults may include walking, brushing, feeding, and maintaining animals. If you have a warm heart and a love for animals, you are the perfect candidate to become a pet care provider.

Pet sitting is just as it sounds, caring for pets while their owners are away. Pet owners need someone to take care of their furry friends to eliminate the guilt of boarding them or leaving them in a kennel.

Pet sitters visit clients at their homes and care for any animals they may have; they will play with cats and dogs, feed and water the pets, and clean up after them.
Pet sitting offers a flexible schedule which you can do in your own home or another location, depending on what pet owners need.
---
4. Bookstore Sales Associates
Bookstore part-time jobs for older adults may include bookkeeping, stocking bookshelves, or book displays on shelves or tables. Part-time employment at bookstores is an excellent opportunity for seniors who love to read.
---
5. Sitters/Caretakers
Sitter part-time jobs are part of the childcare field but require less strenuous duty than full-time childcare work.
Caretaker part-time jobs where seniors can be part of their community by watching over others can also be part of this category.
---
6. Administrative Assistance
Part-Time Administrative jobs for older adults could include sorting and filing papers, sending emails and faxes, and other clerical tasks working from home or an office part-time. The only requirement is having access to email and phones.
---
7. Walmart Greeter
Walmart part-time jobs are plentiful, and many of them involve being a greeter at the entrance to the store.
Senior citizens need to stand at their posts, look out into the parking lot or main entrance, and greet customers as they come or pass by as a greeter.
This part-time job is perfect for senior citizens who love to greet people and help out their community.
---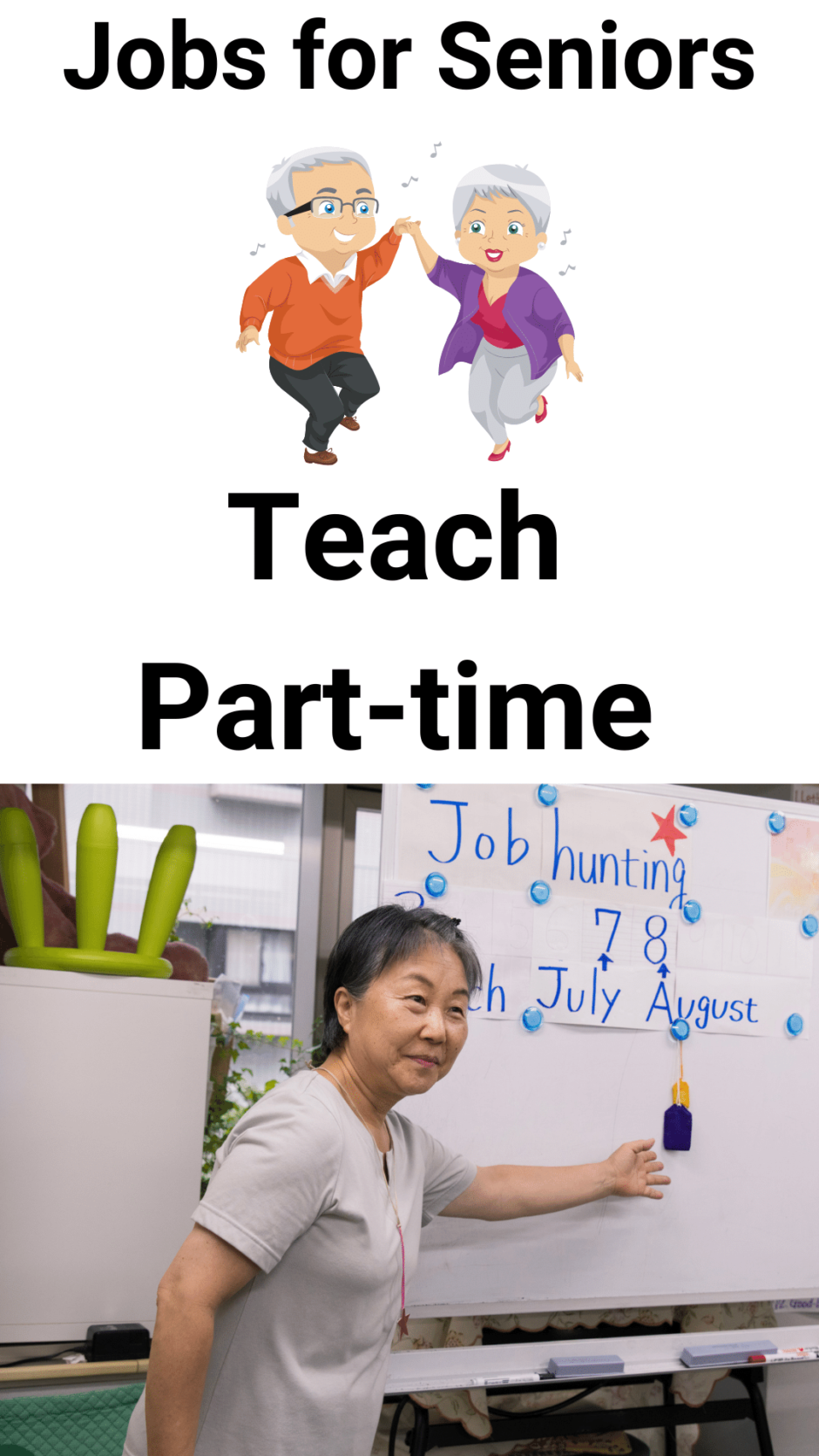 8. Teaching ESL to Children
Teaching part-time jobs at language schools or tutoring are employment opportunities for those fluent in other languages.
Teaching English to kids is a fun way to spend your day, but it's also an excellent way to sharpen your foreign language skills.
---
9. Babysitting or Grandparent Caregiver
Watching kids or seniors may sound like a tough job, but the great thing about part-time babysitting jobs is that they're flexible.
Babysitting part-time jobs for older adults could include babysitting their grandchildren part-time, caring for children after school, or even offering childcare coverage during parents' days off work.
---
10. Volunteer Work
Volunteering is a great way to work and help your community. You'll be able to give back and help others while also making new friends.
There are part-time jobs for seniors who want to do volunteer work. These volunteer opportunities can be flexible to fit their schedules more efficiently.
Volunteering teaches valuable skills while also making a difference; what could be better?
---
11. Personal Shopper
You may have been a personal shopper for your own family and friends. So why not do it at the same time for other seniors? It's a fun way to make some extra money & stay busy.
Personal shoppers may do anything from picking up dry cleaning, grocery shopping, and even running errands.
Being a personal shopper can be a lot of fun. You get to shop, meet new people, and make money!
---
12. Curator
One of the best part-time jobs for seniors is being a curator. Although it's not too demanding, you get to learn about culture and history while making some extra money!
What exactly is a curator? A curator is someone who collects and preserves items. Items could be anything from art to coins or even insects. You'll find many different jobs for seniors in this field.
Curators can include work as museum curators or even book curators. Seniors who love to read and own large libraries will particularly enjoy working as book curators.
---
13. Photographer
Senior photographers have a great time with their work. They travel to different places, taking photos of people and scenery for advertisements, movies, and television shows.
You can be a photographer at an estate sale, taking pictures of the items or organizing them. You could also take photos of clothing and other objects for a second-hand store.
Become a professional photographer. A fun and simple way to make money is to take photos for family reunions, birthdays, weddings, and other events.
Photographer part-time jobs for seniors may include photography work or even a photojournalist. Seniors who enjoy being creative will enjoy taking pictures part-time.
---
14. House Sitter
Seniors interested in part-time jobs can earn extra income by house sitting. You'll be able to take care of pets, water plants, and even watch over the house.
They will be responsible for taking care of someone's home while they're out of town or on vacation.
House sitter part-time jobs are perfect for people who love to travel and stay in other locations.
---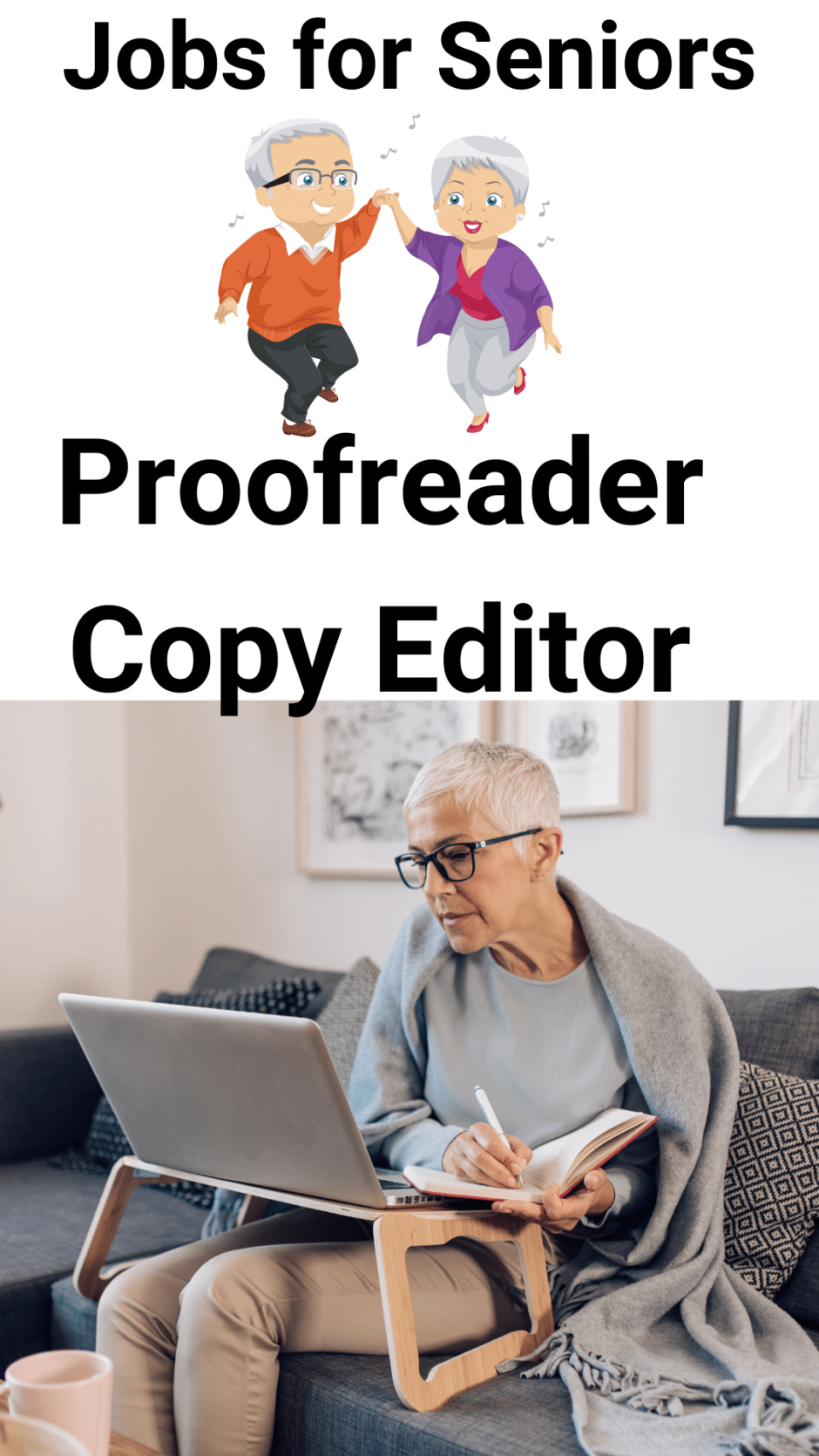 15. Proofreaders / Copy Editor
The job market for seniors is always booming, but you may be surprised to learn that there are more opportunities than ever before.
Do you want to make some money while doing something everyone needs?
Proofreaders and copy editors can find part-time work as they age. These positions would typically involve reading through documents or writing text with a fine eye on accuracy to maintain integrity. It's not just about making sure everything looks good; it also needs sense-making, and following standard English grammar rules.
Proofreaders need only read closely without significant changes- text is presented verbatim.
---
16. Part-Time Jobs for Seniors: Cleaner
Have you ever thought about working a few hours per week? You can clean, do laundry and even cook.
It's another tremendous part-time job opportunity for seniors who don't mind staying active. They go from room to room and get their hands dirty!
---
17. Quilter – Create Custom Pieces
Quilter part-time jobs part-time are perfect for seniors who love to sew part-time. Y can enjoy part-time work as a quilter while still staying active and working independently!
Quilting is an excellent way for seniors to make some extra money on the side. H e are many opportunities out there that will help you maintain your skill level and keep passive income coming in.
Many companies offer contract work where they pay per completed product or piece made based on estimates provided by clients.
---
18. Social Media Manager
There are many opportunities for seniors to work as social media managers.
These part-time positions could include staying up to date on new platforms, monitoring brand presence online, or participating in meaningful social media campaigns.
Helps promote a business's products/services by creating content such as photos & videos using tools like Instagram etc., which can help build brand recognition among customers.
---
19. Librarian
Librarian part-time jobs are perfect for people who love books and enjoy working in quiet environments.
If seniors also have the qualifications, this is another part-time job that can help them earn extra income while still staying up with today's technology.
---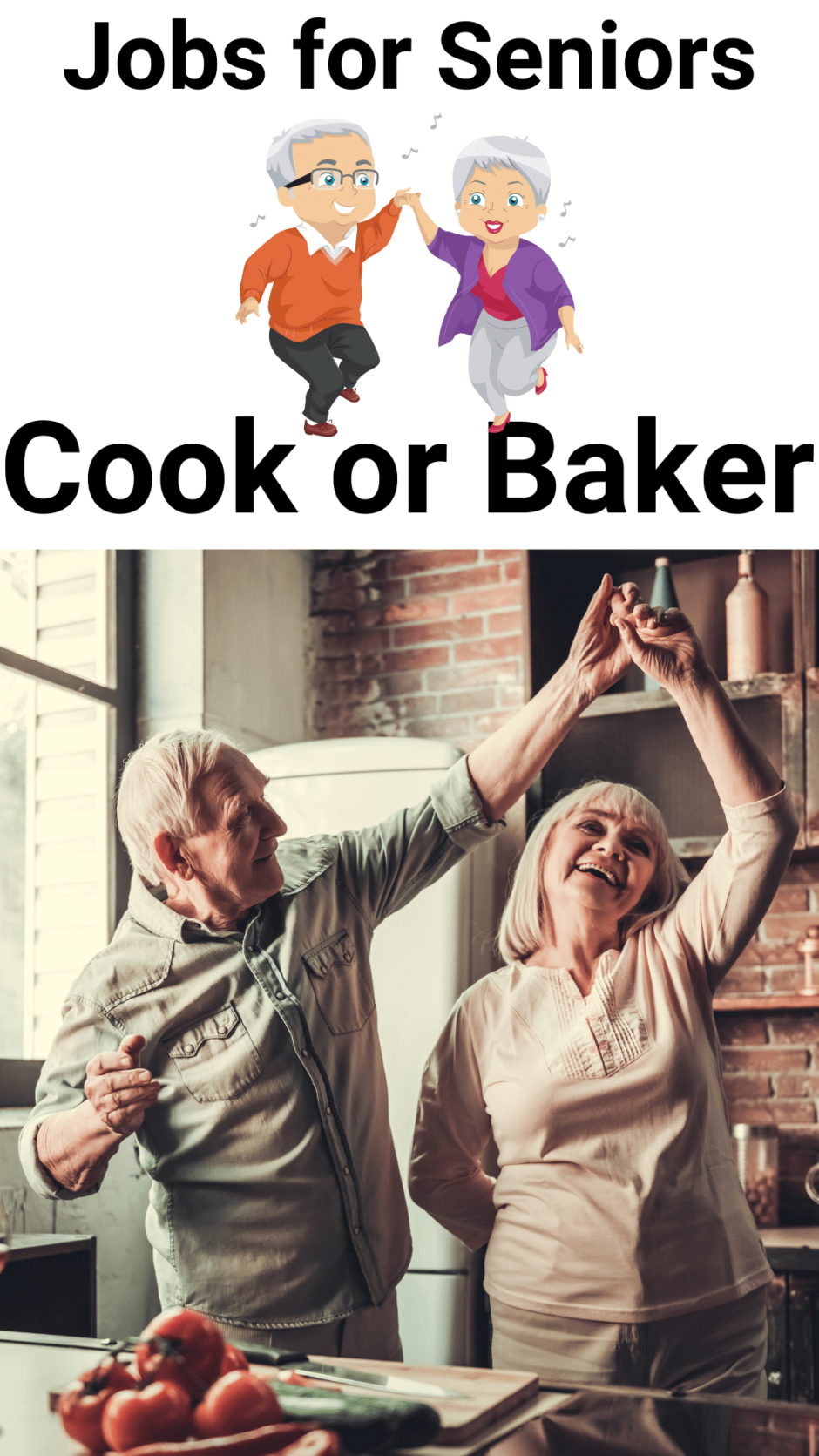 20. Part-Time Jobs for Seniors: Cook or Baker
Do you want to stay in shape while working part-time?
Working as a cook or baker is an excellent way of staying active. Not only will it help maintain your health, but it also keeps up with friends and family.
Senior citizens can find opportunities all across America – from large companies that need extra hands during busy seasons like summertime, right down to independent restaurants.
---
21. Part-Time Jobs for Seniors: Mascot
Retirees who enjoy being around young people may find part-timer mascot part-time jobs perfect for them. For example, a simple Mascot can be part of a professional sports team or even a part-time job at a local school.
Retirees who find part-time mascot part-time jobs part-time can enjoy staying active and working with youth while also making some use of their previous life experience.
---
22. Part-Time Seniors Jobs: Start an Online Business
Start an online business. Build your website or sell your crafts online.
Passive income is when you make money without doing much. For example, you can spend time with your grandchildren and still make money online. Parents of today's children are part of social media, and taking part online is simple due to technological advancements.
Seniors can choose to work part-time. They can also become an affiliate marketer and sell products with a blog or site like ClickBank without leaving their home. This is an ideal part-time job for seniors who don't want to work outside the house.
---
23. Part-Time Jobs for Seniors: Work From Home
Retirement part-timer jobs part-time do not always involve going out and working part-time with other people part-time. Therefore, no par timer job for retirees to consider is part-time work from home.
---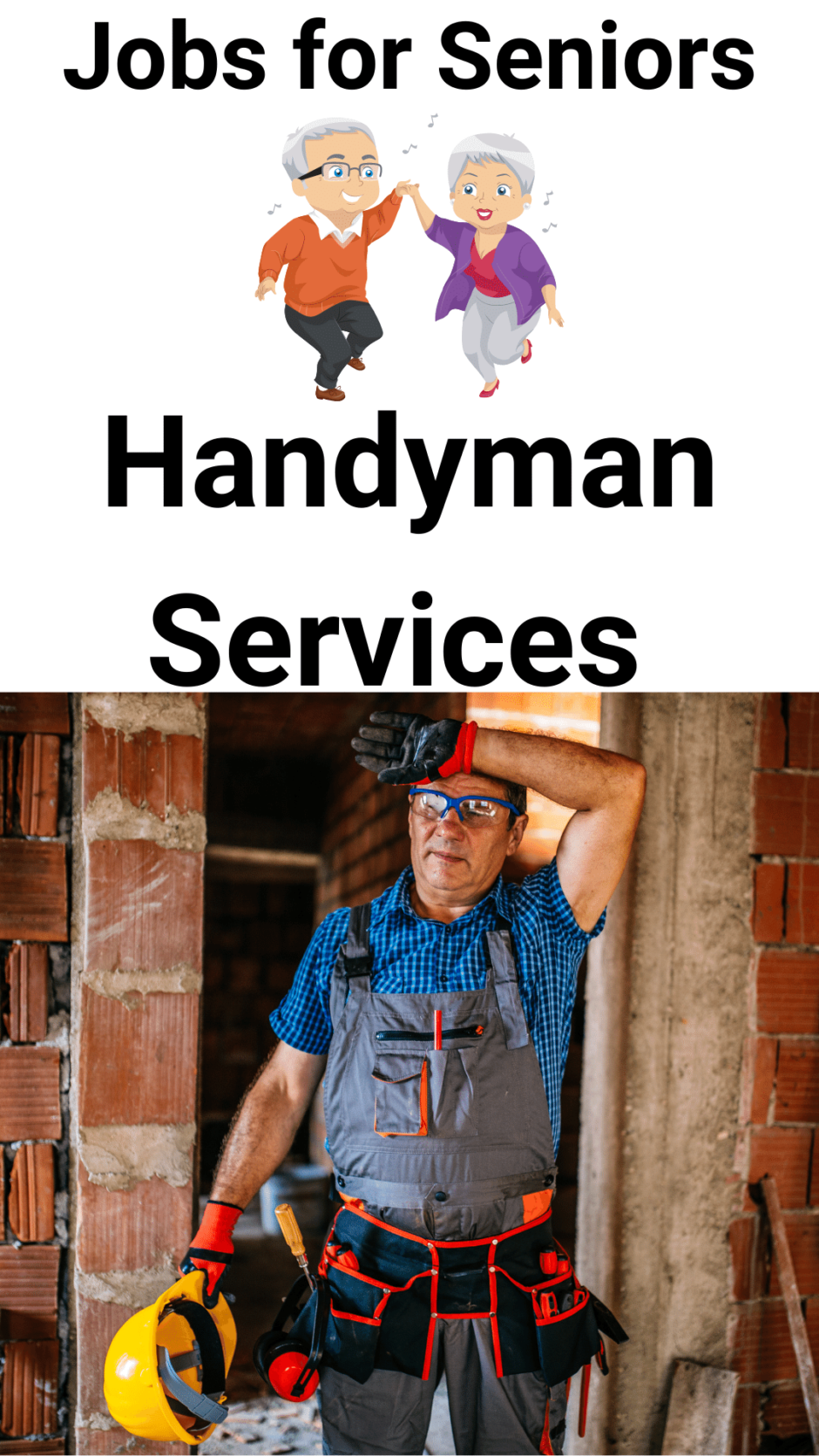 24. Part-Time Jobs for Seniors: Home Repairs
Seniors' part-timer repairman part-time jobs are another great way for retirees to continue being active while still earning an income that will help them stay up with today's technology. If they have previous experience or have been trained in any part-time repairs part-time, this is another excellent part-time job for retirees.
---
25. Part-Time Jobs for Seniors: Journalist
Retirees with experience as part-timer part-time journalists may enjoy keeping up to date with their respective part-time industries while also earning an income part-time! Including writing blog posts part-time, conducting interviews part-time, or even researching and organizing resources for a team of writers.
A part-time journalism position is another way for seniors to keep up with their field while enjoying a sense of satisfaction and fulfillment in knowing that they're helping others.
---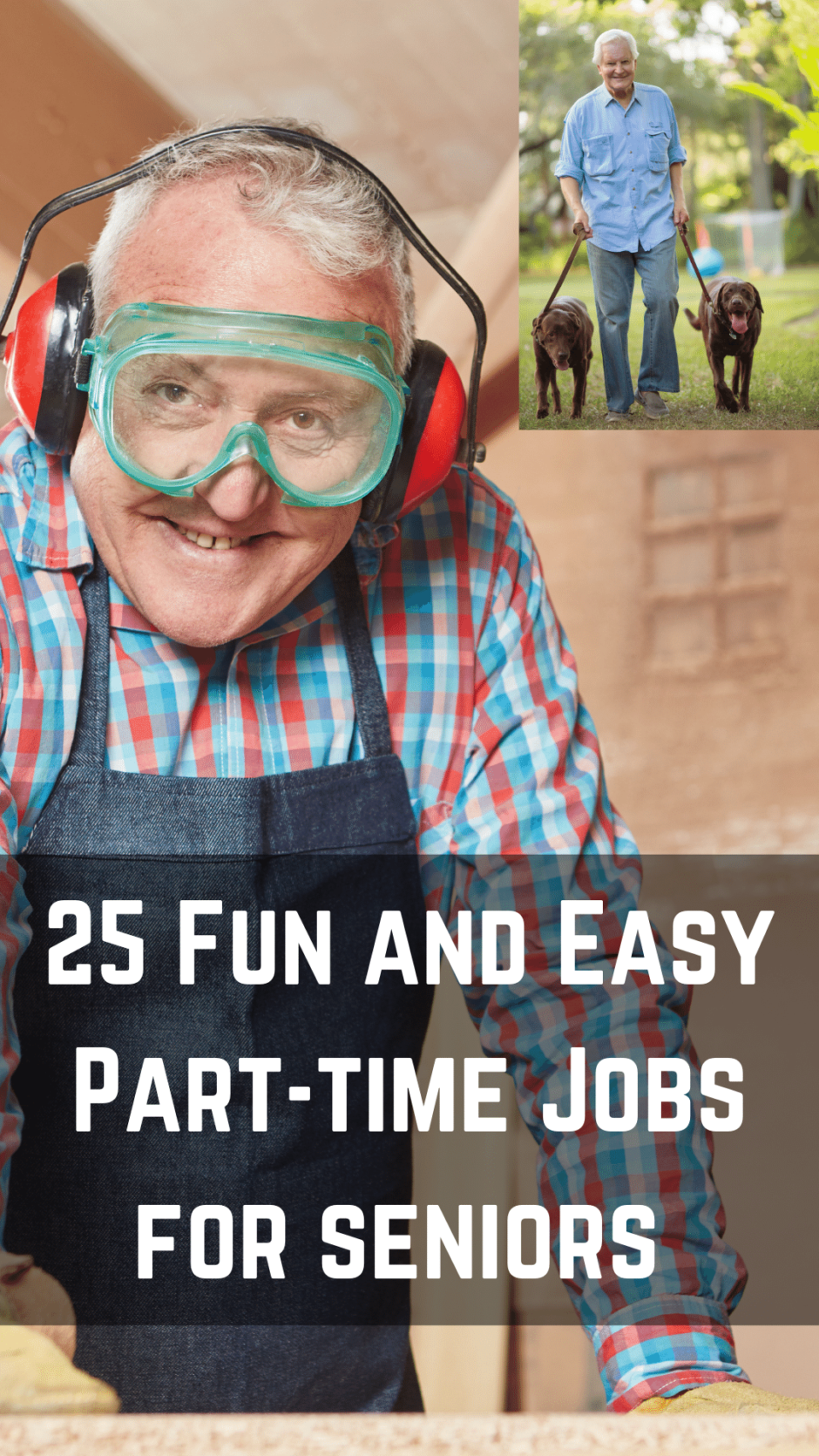 Seniors Using Their Computers to Make Money
As computers become increasingly commonplace in our society, senior citizens need to learn how to use them. Computers can help seniors stay connected with family and friends, stay active and engaged in the world, and even earn a little extra money.
There are several ways that senior citizens can use computers to make money. For example, many companies are now offering online customer service positions. These jobs typically involve answering customer questions via phone or chat. They're perfect for seniors who want to work from home and have good people skills.
In addition, there are several opportunities for seniors to start online businesses. For example, many seniors are now becoming successful Etsy sellers. They can reach a broad audience of potential customers by setting up an online shop. And with a little effort and marketing, they can quickly earn a nice income from their home computers.
So if you're a senior citizen looking for ways to make some extra money, don't discount the computer's power. With a little effort, you can find all sorts of exciting and lucrative ways to earn money online.
Benefits for Seniors Working Part-time Jobs
There are many benefits for seniors who enjoy working part-time, no matter what they do. One of the benefits is staying involved in their given field while also keeping up with their skillset.
Another significant part about senior citizen part-timer jobs is that most of these positions are very simple and easy to manage, and enjoyable enough not to feel too worn out or drained after long workdays.
Though some of these job opportunities may not be the most exciting things to hear about today, they could provide a crucial source of income for some seniors who want to live independently and enjoy life at their age.
Whatever part-time jobs you choose, they should be simple and not too strenuous on your aging body but fun and engaging enough to give you a sense of purpose.
Every day is a gift, and every year is precious.