A Polish Star Ornament is a traditional Polish craft decoration that you can easily make to adorn your Holiday Tree or add sparkle to your presents any time of the year. Sometimes they are called Polish Porcupines. This blog will teach you how to make a Polish Star Christmas Ornament.
The Polish decoration is quite unusual. However, this beautiful art originated in Poland and is vital for many Christmas traditions.
The polish star appears on Nativity scenes and may be hung on Christmas trees or around the home. While the star may seem like a complicated craft to make, it is pretty simple, and the project takes a few steps.
The Polish Stars make lovely presents for birthdays and Christmas. Each star is created from wrapping paper or craft paper, making each one unique. This old-fashioned craft is both entertaining and easy to master. However, a polish Christmas may take you a little longer than an hour to complete if you don't have much experience with it.
Polish Star Christmas Ornament Required Materials:
Wrapping Paper – Variety of Colors
Craft Paper
2 Sequins or Small Buttons
Strong Thread or Dental Floss
Clear Glue Stick
Sharpened Pencil
Pencil Sharpener
Scissors
Compass or a DVD for a Template
One Nickel
Optional: Hair Spray and Glitter
---
Step 1:
Begin by cutting twelve 4″ diameter circles of wrapping paper or craft paper.
Make your template out of cardboard by drawing a 4″ circle with a compass, or you might use a CD for a pattern.
---
Step 2:
Draw a small circle in the center of your 4″ circle using nickel as a template.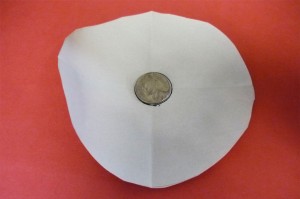 ---
Step 3:
Divide the circle into eight equal segments. Divide the circle pattern into eights by folding it in half, then fold again in half and again in half.
Crease your edges to use as a guide for cutting your slits.
Cut a slit from the outer edge of the 4″ circle to the outer edge of your nickel size circle.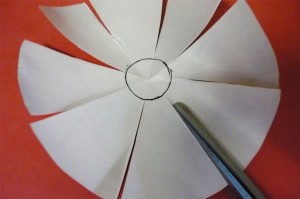 ---
Step 4:
Roll each segment around a sharpened pencil to form a conical spike. The points should be closed and appear to be sharp.
Next, fasten with clear glue; a glue pen works best for this. After the glue has set in a few seconds, remove your pencil.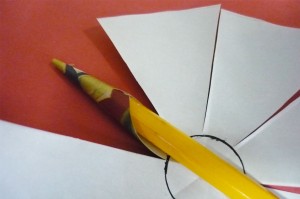 ---
Step 5:
Thread a needle with a strong thread about 18″ long. Double the cord and tie a knot at the end.
Add a sequin to the knot on your thread.
Run the needle through the center of each 12 discs and then slip the second sequin over the needle to secure the top.
Stack and compress the 12 discs and cut the thread about 6″ above the discs.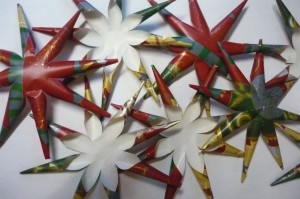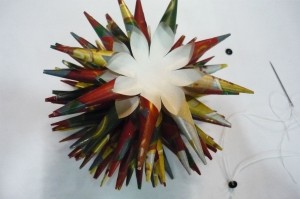 ---
Step 6:
Next, tie a single shoelace knot, pull tightly to compress discs, and tie another knot to hold discs squeezed firmly.
Tie a knot at the top of the two threads to form a loop.
Substitute a small button for the sequin if you do not have any sequins.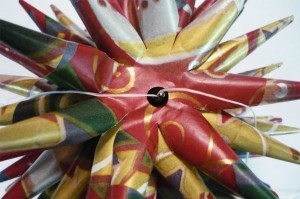 ---
Optional Decorations for Your Polish Star Christmas Ornament
Decorate your finished Polish Star Ornament with glitter by spraying it with hair spray and then sprinkling on some glitter. When using thicker paper, make your star with ten discs. Then, use a few discs made out of shiny foil paper to add sparkle to your Polish Stars.
These handcrafted Polish Stars are a one-of-a-kind custom that may be handed down through future generations from scratch in the Polish home. A tree brimming with handmade Christmas stars will be unforgettable.
Video: Polish Star Christmas Ornament Tutorial