Learn how seniors can enjoy cooking for one by preparing healthy foods and stocking up on various delicious, ready-to-eat items! This way, you won't have to be stuck eating the same thing all week or stopping at fast food joints daily. Instead, have fun with your cooking adventures by experimenting in the kitchen and having an idea that provides both nutrition throughout each week and some tasty treats you can enjoy from time to time.
Good news for the solo cook! The recent trend in cooking is making it easy to eat well without sacrificing variety. You can make healthy and delicious meals tailored to your tastes or dietary needs by learning the tips below. Ready? 
As the number of single-person households continues to grow in size, many people find themselves cooking alone. Cooking for oneself can be challenging, but with these tips, you'll never have to resort to take-out.
There are two essential things to consider when cooking for one person: convenience and health. It doesn't matter if you're cooking a meal or just making some snacks; it's too easy to get lazy and reach for the nearest box of macaroni and cheese sitting on your kitchen counter. This article will show you how to cook for one person while staying healthy!
These skills will make your life infinitely more accessible in the kitchen!
Step 1: Plan Your Meals in Advance
Think about what you might want to eat for the next few days, and plan a few good menus. Then, if it's easy enough, make some extra portions so when cooking for one person, all you have to do is grab something from the fridge!
Write down a weekly monthly meal plan so that you have an idea before grocery shopping what will be needed during the week ahead! By planning your meals, you will know precisely what to cook and when. Plan your menus for a month so that you know precisely what you will be cooking each day. 
As people age, they often find it challenging to do things they used to take for granted, like menu planning. Computers can help senior citizens' menu plan by providing access to a world of recipes and meal ideas.
In addition, several computers designed for seniors include features like large print and easy-to-use interfaces. So, with some computer help, seniors can easily plan delicious and nutritious meals.
Step 2: Organize Your Recipes and Shopping Lists
Create a binder to keep all your favorite recipes and grocery lists. This way, when running around town, it is easy to pick up necessary ingredients without forgetting anything on the list. Putting together these items in one place will make life so much easier!
Step 3: Create a Shopping List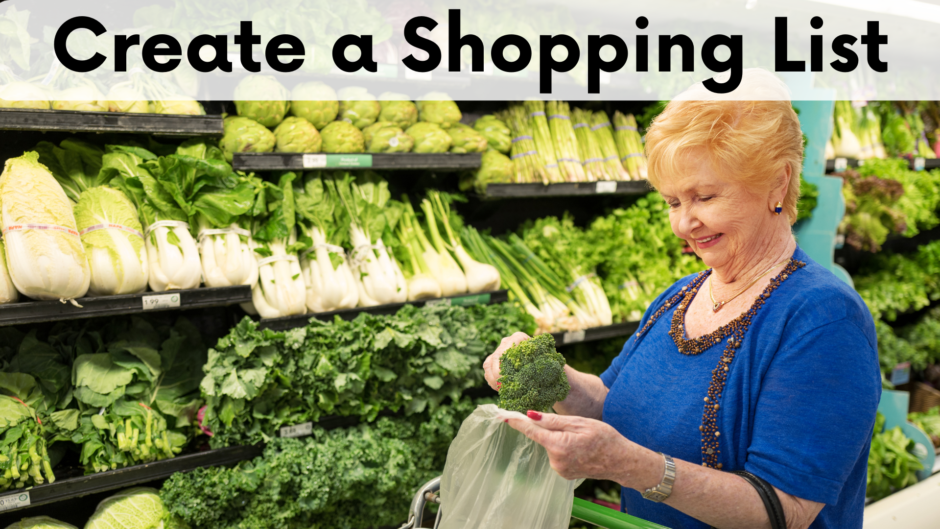 You'll be able to make a grocery list of your favorite foods and take it with you when shopping. In addition, you might want to write out the directions on how to cook these items so that way if you're ever in a rush or feeling uninspired, cooking becomes much more accessible!
Shopping for one can be challenging because many foods are packaged in large containers. To solve this problem, plan some time after shopping to repackage the food and freeze them into smaller portions!
A pound of hamburger could make several burgers or use leftover meat browned, then package it up, so you have something on hand anytime that craving hits.
Fresh fruit and vegetables often come as singles which is excellent if you cook just enough for yourself.
Step 4: Schedule and Plan Your Cooking Time
Plan to cook elaborate meals on your days off and freeze the leftovers. Use part of the evening meal as your lunch the next day, which saves you money because it's cheaper than buying a sandwich every day!
Make sure to have a variety of side dishes and main courses! 
Step 5: Use Your Freezer to Prepare Quick Meals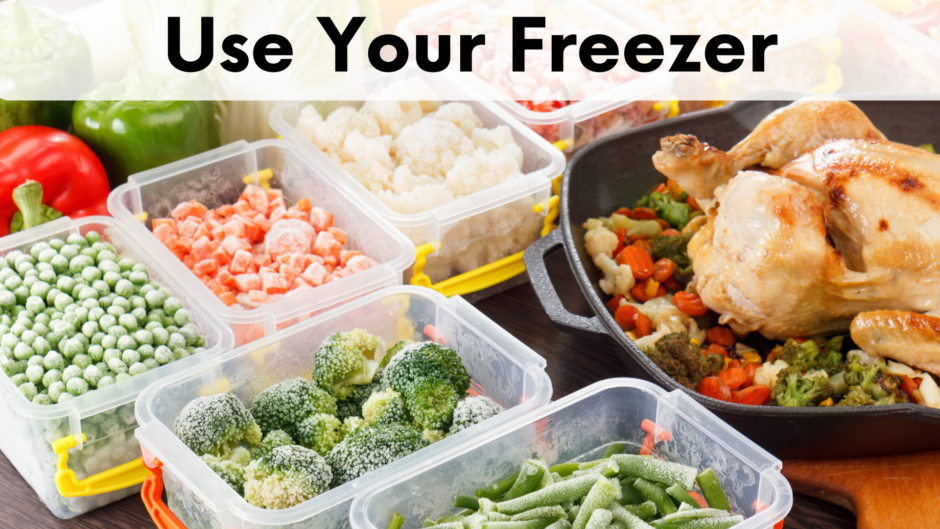 The freezer can be your secret ingredient when it comes to eating healthy. Preparing more than one serving of food and freezing the leftovers will take time off cooking every day because you'll have a supply of frozen meals ready for dinner any night!
Get your grocery shopping done quickly by cooking up more than one helping of pasta sauce or stock and freezing it for later! Not only will you save time but also money because leftovers are typically cheaper.
Invest in some containers to repackage and freeze leftover dishes; they're perfect for those busy nights when there's no way around making something from scratch again.
Step 6: Make Your Meals Enjoyable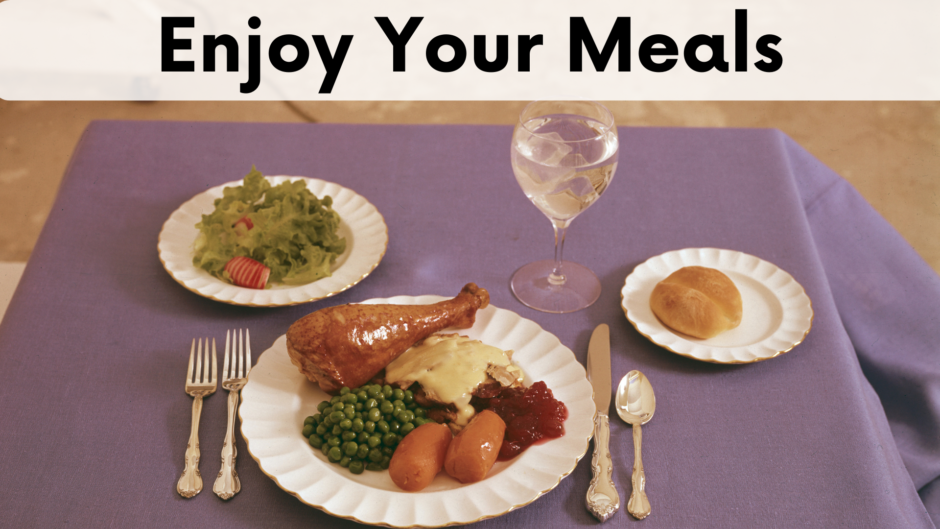 Plan your meals to make cooking easy, nutritious, and time-saving.
Create a beautiful table setting with your good china and centerpiece. Listen to your favorite music as you enjoy each home-cooked meal.
After dinner, quickly clean up the kitchen, check tomorrow's menu, and put together snacks for later so that when it is snack time, you are prepared!
Favorite Meals for Senior Citizens
Use leftover chicken from last night's dinner and add whole carrots, celery stalks, and onion wedges. Next, add a couple of bay leaves. Finally, chop a handful of fresh spinach or kale to put in the pot during cooking time.
Grilled Cheese Sandwich with Tomato Soup
My favorite meal for cold winters is a grilled cheese sandwich with tomato soup. The best way to eat healthy for one person is by cooking quick and easy food, like this recipe.
Steamed Vegetables and Rice
Vegetables and Rice are healthy, low-calorie meals that can be made in large batches and stored for days if necessary. But, of course, this is not the only option: cook up a pot of beans or lentils, make some pasta with tomato sauce or pumpkin soup from scratch!
Turkey Sandwich on Whole-Wheat Bread, with a side of Fruit or Chips
 For a quick lunch, make a sandwich with whole-wheat bread and turkey. Add some fruit or chips as sides for extra healthy nutrients!
Roasted Chicken Breast, Mashed Potatoes, Green Beans, and Cranberry Sauce 
Enjoy this delicious, home-cooked family meal when cooking for one.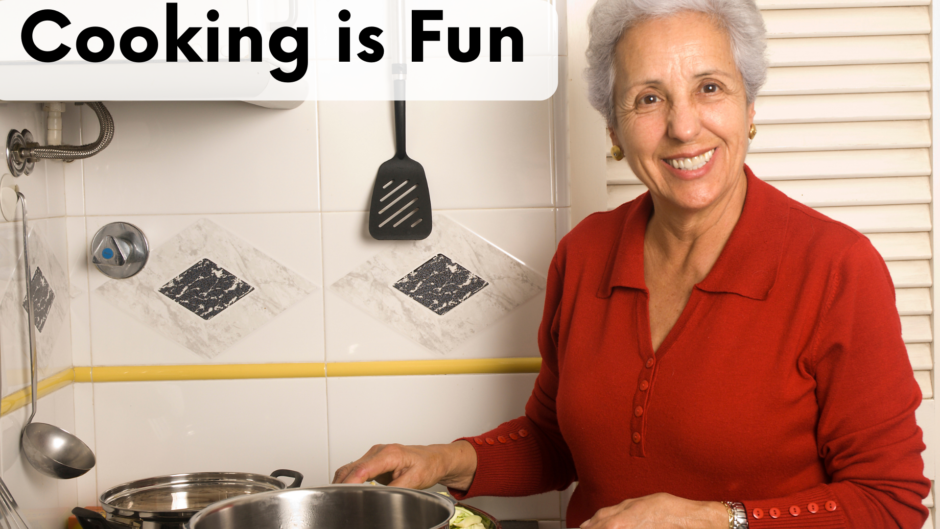 Vegetarian Chili with Beans, Corn, and Tomatoes  
This vegetarian dish tastes excellent on its own or as a topping to Rice and beans. Adding avocado is also an excellent way to increase the healthy fats in your diet!
Organic Mixed Greens Salad with Avocado
Salad is always a good choice with many nutrients to choose from. Mixed Greens and Grains with Avocado, Walnuts, Feta Cheese, Tomatoes, Cucumbers, and Carrots
Salad mixed with grains is a healthy way for one person to eat! Add avocado or feta cheese as extra protein sources.
Eggs Scrambled and Time of Day
Eggs are an excellent option for breakfast, lunch, and dinner. Add some vegetables to the scramble!
Creamy Pasta with Meatballs in Marinara Sauce
Creamy Pasta with Meatballs in Marinara Sauce is one of Italy's most famous dishes, yet generations of chefs have reinterpreted this simple peasant-style food. 
Roast Beef with Potatoes and Carrots
All it takes is a little prep work and patience before the final product comes out of the oven, with its beautiful aroma filling up your kitchen.
Grilled Salmon with a side of Rice
Listening to your favorite music while grilling some salmon with Rice is the perfect way to end a busy week.
Baked Chicken Breast with Broccoli, Cauliflower, and Carrots
This dish is a great way to use up any leftover vegetables that you might have sitting in your fridge!
Tuna Salad Sandwich on Whole Wheat Bread
A tuna sandwich on whole wheat bread is one of the best lunchtime meals. Served with a side salad or chips, this quick and easy meal can be ready in just 15 minutes!
Ways to Use a Rollator Walker in Your Kitchen
Cooking is an excellent way for seniors to stay active and social. However, it can be tough to stay steady on your feet when dealing with the aches and pains of old age. That's where a rollator walker comes in handy.
Many rollator walkers have built-in seats, so you can take a break when you need to. They also usually have large baskets or trays, perfect for carrying all your ingredients while you cook. And if you're worried about spilling something, don't worry – most rollator walkers have brakes that will keep you from getting ahead of yourself.
So next time you're in the kitchen, be sure to give your rollator walker a try. You might find that it makes cooking a whole lot easier.
In Conclusion
As you can see, there are plenty of simple ways to keep yourself entertained and well-fed as a senior. Shop smart to save money, use your time wisely in the kitchen, and plan for shopping excursions and meal prep days. Experiment with recipes that sound good to you—whatever it takes!
We hope this article has been helpful in some small way. If not, let us know how else we might help seniors who live independently. We're happy to provide more information or answer any questions about cooking for one. Just leave a comment below.
Video: Easy Meals for Seniors